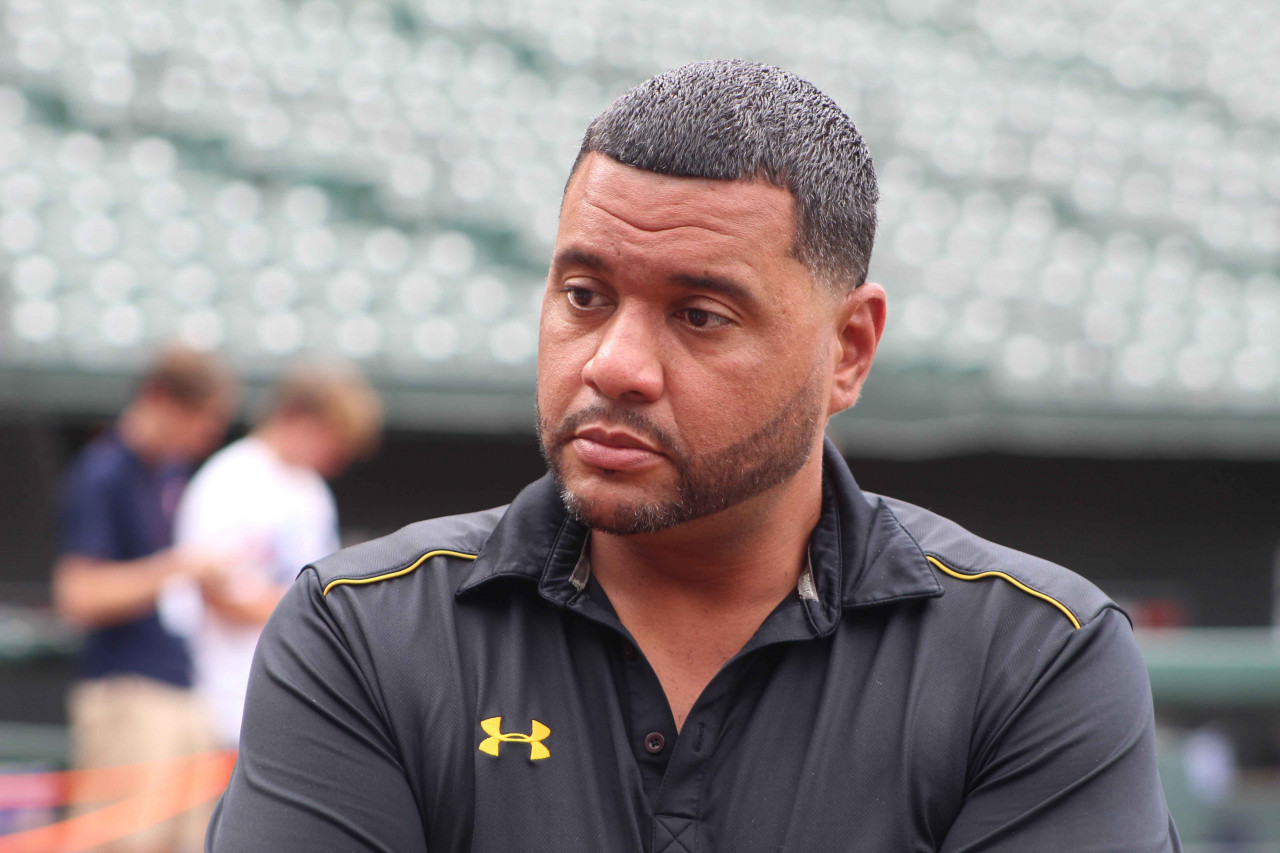 The Orioles have announced a large international amateur signing class today of 27 players headed by shortstop Luis Ayden Almeda, age 16, from the Dominican Republic. Almeyda's signing bonus is $2.3 million, per MLB.com, the largest ever given an international amateur by the Orioles. He becomes the club's first international signee with a bonus exceeding $2 million.
Last year's top signee, outfielder Braylin Tavera, did have that distinction until today, signing for a $1.7 million bonus to head up the class announced last January.
Almeyda sets an O's record and becomes the fourth player to sign for $1 million or more under the regime of executive vice president and general manager Mike Elias and senior director of international scouting Koby Perez. In the 2021 class, they signed catcher Samuel Basallo for $1.3 million and shortstop Maikol Hernandez for $1.2 million.
"I'm very excited and blessed," Almeyda told MASNsports.com in his first one-on-one interview as an Oriole. "I am ecstatic to start out with this organization and develop as a ballplayer and a man as well.
"It really wasn't a tough decision. I had my mindset on this team from the start since they started with me. I know that they have one of best farm systems in the minor leagues or maybe the best farm system in the minor leagues. You know, I'm just excited to get on this journey."