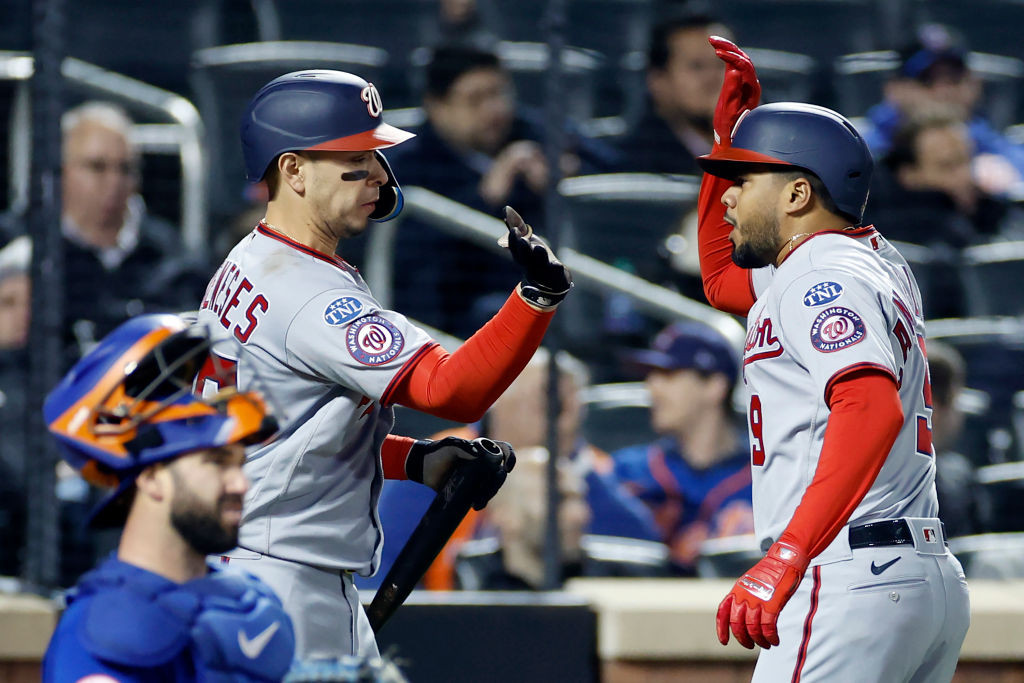 NEW YORK – The talk around the Big Apple the past two nights when it comes to baseball has been about the Nationals' young starting pitchers. And rightfully so.
Josiah Gray (nine strikeouts over six shutout innings on Tuesday) and MacKenzie Gore (matching a career-high 10 strikeouts over six innings of one-run ball on Wednesday) have dominated recent headlines like they dominated the Mets lineup over the last two nights.
But lost in the pitching hysteria last night was how the Nats' own lineup handled one of the more difficult pitches to face in the sport.
Kodai Senga, the 30-year-old right-hander the Mets signed to a five-year, $75 million deal over the offseason out of Japan, is known for throwing a "ghost forkball." It's not officially called that by any metric. If you look at his Statcast page, it's just a forkball.
But it got its name from the way it comes at hitters like a fastball and just seems to disappear right before crossing the plate. Coming into last night's start, the pitch had a 54 percent whiff rate and a 30 percent putaway rate. Opponents had managed just three hits in 25 at-bats ending with the forkball for a .120 average.