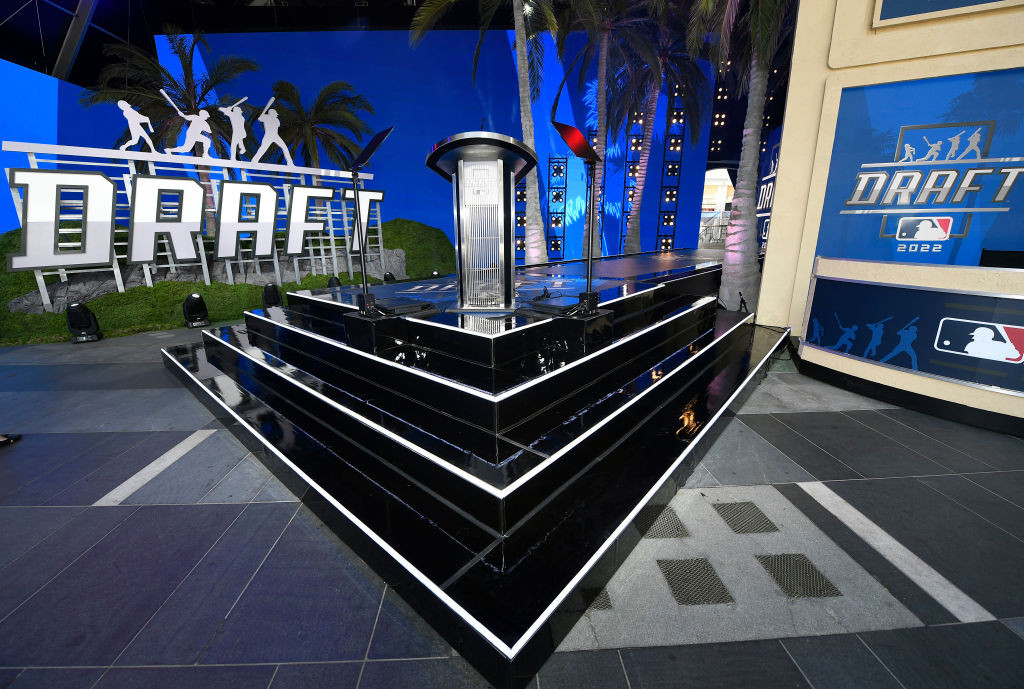 The 2022 MLB Draft concludes today before tonight's All-Star Game. The Nationals have 10 picks this afternoon, one in each of the remaining rounds.
Through the first 10 rounds, the Nats drafted two third basemen, one shortstop, three outfielders, one catcher, two right-handers and one left-hander. They selected three high school players, highlighted by 18-year-old outfielder Elijah Green out of IMG Academy in Bradenton, Fla., with the No. 5 overall pick Sunday night, and seven players from the college ranks.
"There's gonna be some kids out there that maybe got their feelings hurt a little bit," assistant general manager and vice president of scouting operations Kris Kline said on Zoom call with reporters at the conclusion of yesterday's selections. "Maybe you want to circle back and they may really want to play. So we'll go back and talk to them about, you know, the guys that said no, we'll go back and talk to all of them that said no, and ask them where they stand, how they feel now. And put the board together to the best of our ability. But that being said, I thought this first two days of the draft was really, really good. A really positive thing for the organization that's kind of in a rebuilding process. Guys did a great job."
With their first pick of the day, the Nats selected right-hander Luke Young out of Midland College in Texas with the 321st overall pick in the 11th round. He's listed as 6-foot-3 and 170 pounds.
A reliever for Midland, the 20-year-old went 9-4 with a 3.95 ERA, 110 strikeouts, 27 walks and only three home runs allowed over 79 ⅔ innings this year.