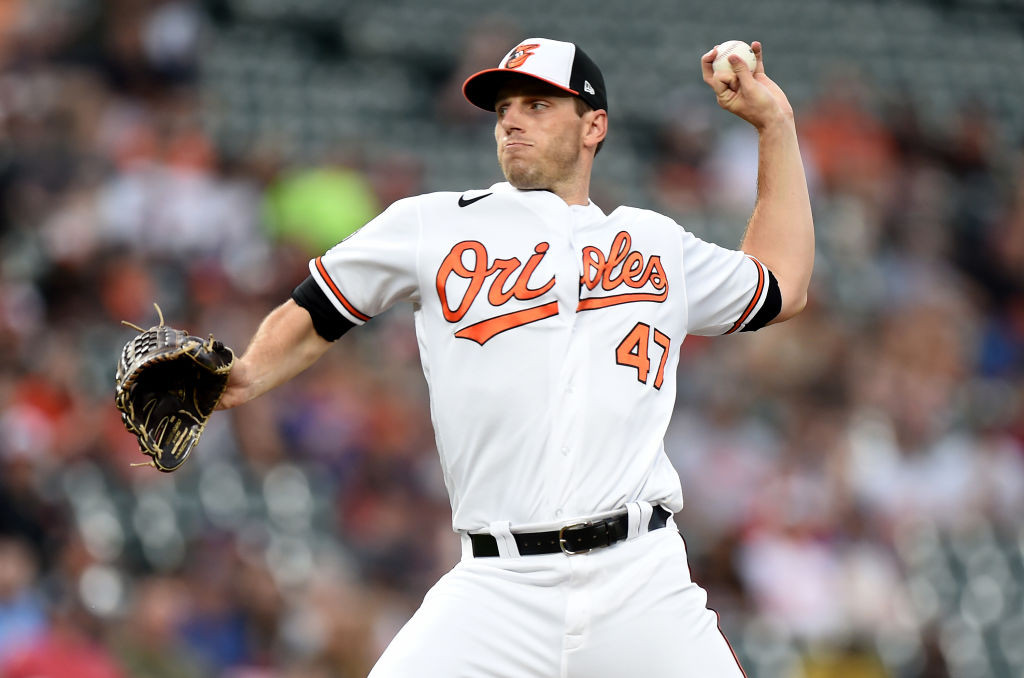 When Rays right-hander Tyler Glasnow took the mound on Oct. 8 in the American League Wild Card Series against the Guardians, no doubt one Orioles pitcher was watching closely. We don't know that for certain but can assume that Baltimore lefty John Means watched with great interest.
Glasnow has gotten to where Means wants to go - to the end of the rehab process and back to a big league mound after Tommy John surgery. And he did it rather quickly.
In that game versus Cleveland, Glasnow threw five scoreless innings on two hits and 63 pitches. That was a nice success story for his comeback. No doubt the Rays may have handled him differently if his surgery had not taken place on Aug. 4, 2021. That meant if he could come back in around 13 months, he might help the Rays before this year was out. And Glasnow hit that deadline.
He pitched in four Triple-A games, starting out with a one-inning outing for Durham on Sept. 7, returning to a pro mound at about exactly 13 months out. He pitched seven innings in four games for Durham and then joined Tampa Bay for two late-season starts that led to that playoff outing. He threw three innings on 50 pitches Sept. 28 for the Rays and threw 3 2/3 on 64 pitches on Oct. 3. Then he made a successful playoff start 14 months and four days after his procedure.
If Means could be back throwing well in a big league game 14 months after his procedure – which took place April 27, 2022 – he would be back with the Orioles in late June next year. The team would probably be delighted with such a timeline especially if Means could quickly get his usual stuff back. It would be like making a mid-year trade for a top starting pitcher.