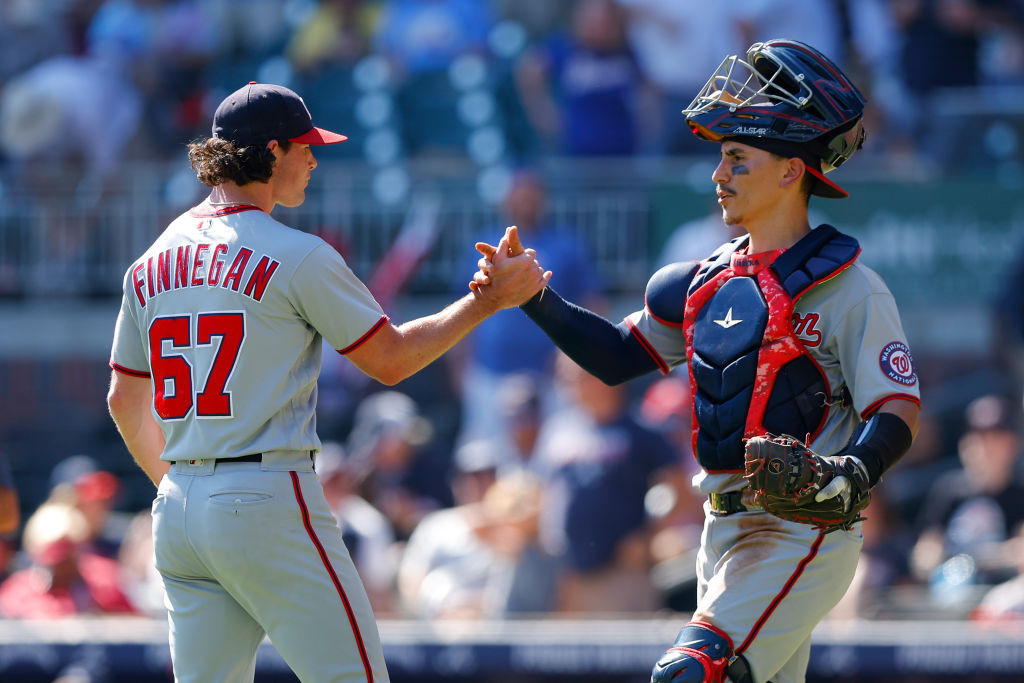 It wasn't the most graceful of slides. A catcher barreling headfirst into first base, a Velcro strap careening off of his elbow guard. 
But he was safe. Anything for Tres Barrera to get his first big league hit in over a month.
"First, I was trying to run so fast to get to first base," Barrera said, smiling. "I saw (Braves second baseman Vaughn Grissom) dive, I was like, 'Dang, I gotta get there.' I kinda felt my body weight shift over to the front side, so I was almost trying to keep myself from falling and looking dumb so I just said, 'I'll go into a headfirst slide' after that.
"It probably still didn't look very cool, but honestly, that's what happened."
Despite being recalled from Triple-A Rochester three weeks ago, Barrera hadn't received a single plate appearance since Aug. 21, instead watching from the bench as Riley Adams and Israel Pineda caught game after game.