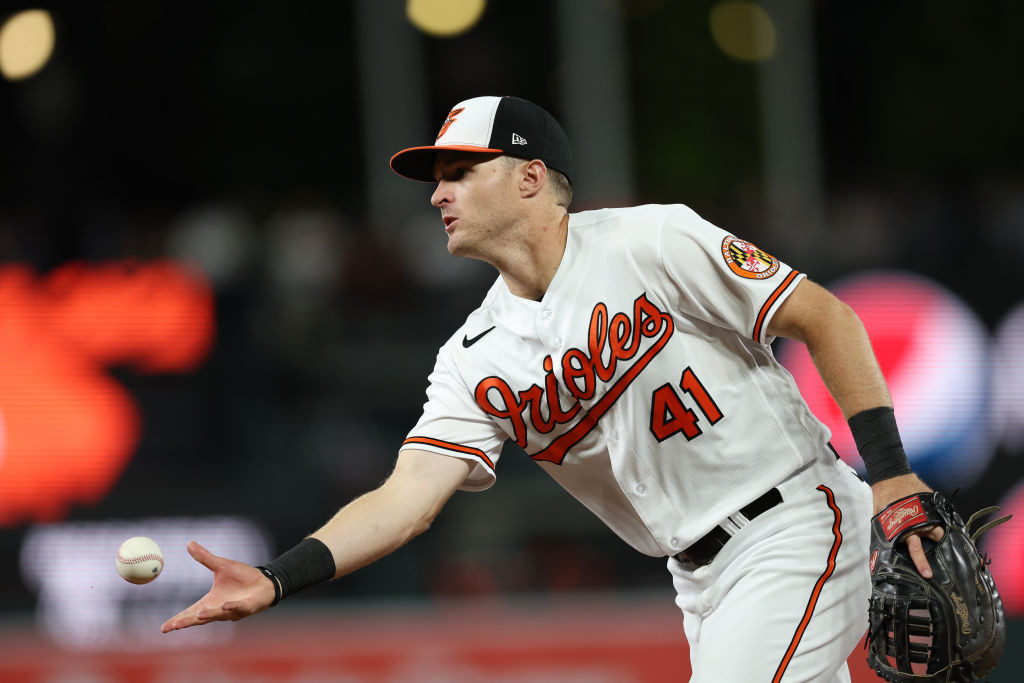 The creative maneuvering that Orioles manager Brandon Hyde must execute to provide rest to players, sometimes on a rotating basis, also could be necessary late in games with personnel on the field.
Last night's lineup left the bench without a true utility player. Tyler Nevin plays the corner infield and outfield positions. Ryan McKenna plays all three outfield spots. Robinson Chirinos is the catching alternative to Adley Rutschman.
Chris Owings didn't hit and he was an easy target for fans on social media, which didn't go unnoticed by some members of the organization. But he could back up everywhere on the field.
If Hyde needs to replace shortstop Jorge Mateo, he can move Ramón Urías off third base and insert Nevin. Urías is the shortstop if Mateo is rested.
Pretty simple as long as Mateo and Urías don't slip into day-to-day status with an injury, which they've done this season. If that happens, the bench is going to expand again with a phone call to Triple-A Norfolk.