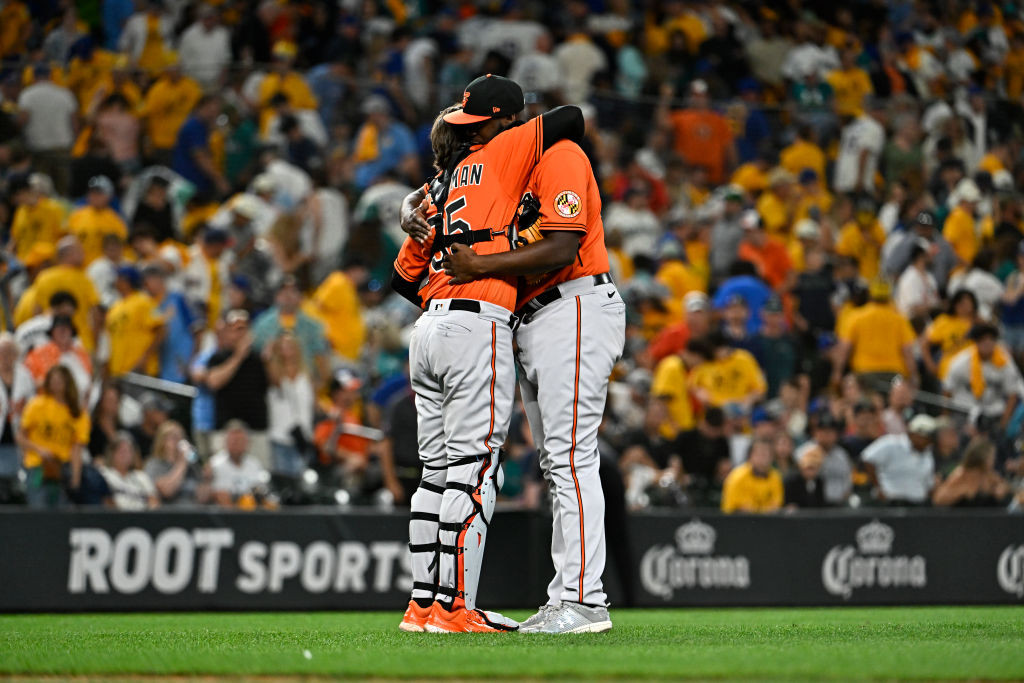 SEATTLE – The Orioles will go sweepless in Seattle. They got hammered on Friday night but, even when shutout over nine innings Saturday night, they pulled out a 1-0 win in 10 innings.
The Orioles ended Seattle's eight-game win streak, maintained a two-game lead atop the AL East and stretched their series run without being swept to 77.
Seattle right-hander George Kirby held Baltimore to three hits over a career-high nine innings on a season-high 103 pitches. The O's have scored three runs in two days, yet they can win this series this afternoon.
"That was the best-pitched game against us all season. That was four pitches, elite command. They've got a really good rotation," O's manager Brandon Hyde said of Kirby and the M's staff.
The last time a Mariners pitcher threw nine or more innings in a team loss was Félix Hernández on July 26, 2013 against Minnesota in a 3-2 loss in 13 innings. And it was Hernández's Mariners Hall of Fame Induction Night Saturday in front of a sellout crowd at T-Mobile Park.