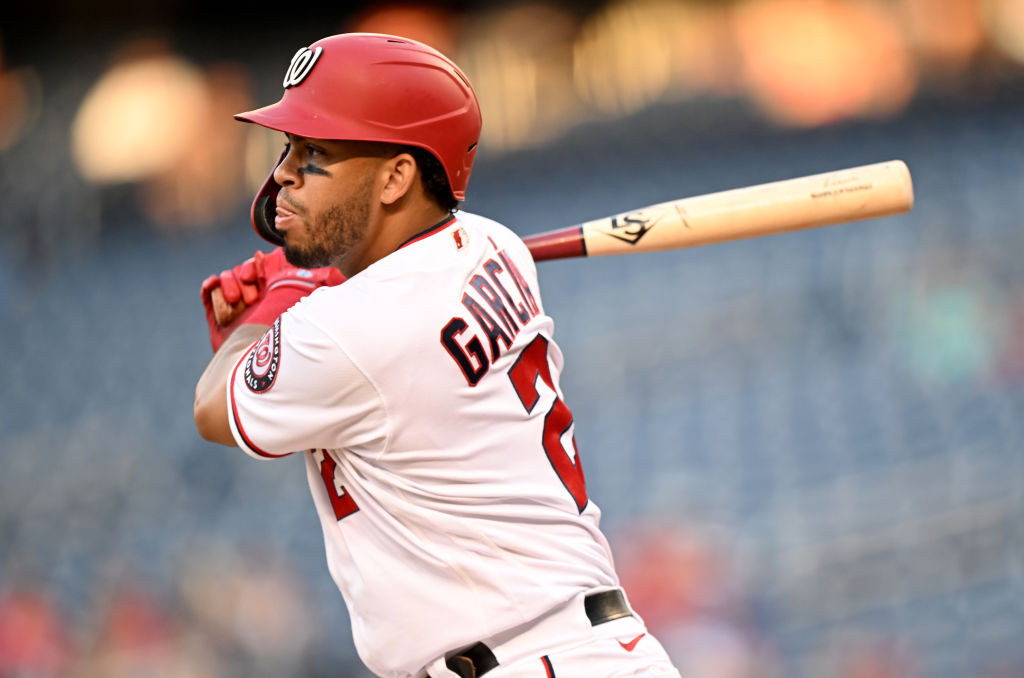 For the fourth time in their first six games of the new season, the Nationals are facing a left-handed starter in Shane McClanahan for this afternoon's series finale against the Rays.
While trying to avoid a sweep in just the second series of 2023 and with it still being so early, manager Davey Martinez is playing matchups, stacking his starting lineup with right-handed bats and giving some of his everyday lefty hitters a day off.
That leaves Luis García on the bench for the second straight game after he was removed from the lineup for the first time this season against rookie southpaw Josh Fleming on Tuesday. He did record a pinch-hit RBI double in the seventh against righty Kevin Kelly.
Martinez confirmed there is nothing physically wrong with his young second baseman, insisting that he's just playing the matchups. Shortstop CJ Abrams is the only left-handed hitter starting today, with Michael Chavis once again replacing García at second base.
"No, we got a run of just left-handed pitchers, so I kind of want to pick my spots with him," Martinez said of García. "He came in yesterday, pinch-hit, hit the ball well. But this guy we're facing today, he's tough. He's tough on lefties. Abrams stays in there a little bit better on sliders, so he's gonna play short today. And Chavis swung the bat well yesterday, so I want to get him back out there again and give him a couple of days. But Luis will be back in there. We got a lefty tomorrow, we'll need him today, but he'll be out there again tomorrow."