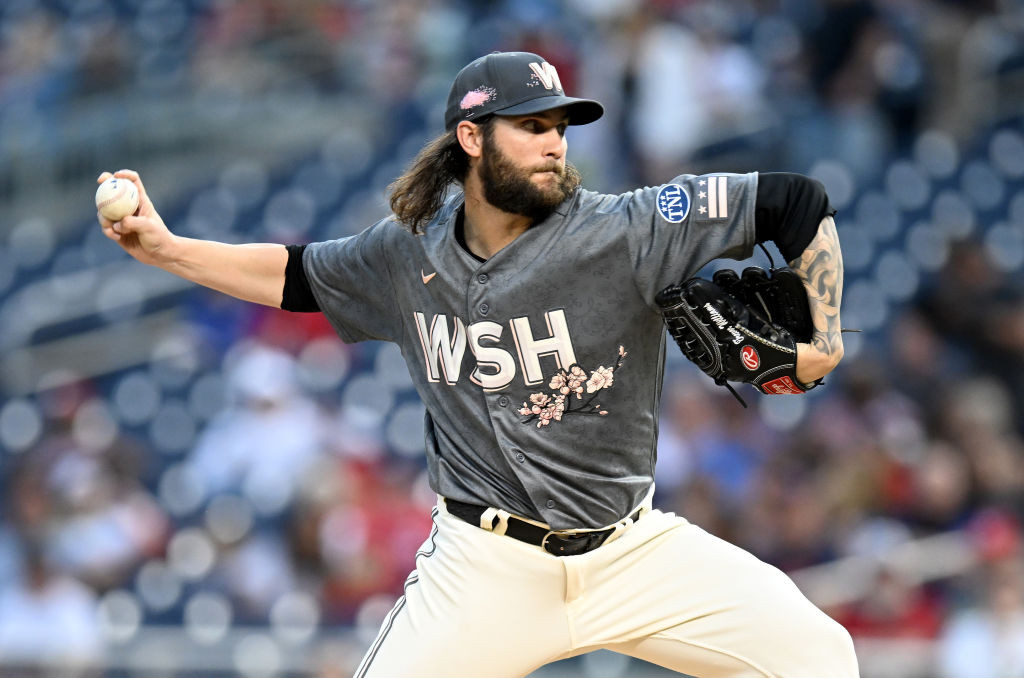 NEW YORK – Here we go again: For the second straight series, the Nationals have put themselves in position to earn their first three-game sweep since June 14-16, 2021, when they took three straight at home against the Pirates. It's also the second straight series they'll have this opportunity on the road, this time at Citi Field against the Mets, who entered this series only a half-game out of first place in the National League East. The Nats last swept a three-game road series Aug. 23-25, 2019 against the Cubs at Wrigley Field.
Trevor Williams will look to become the fourth straight Nats starting pitcher to turn in a quality start and fifth in the last six games. He'll also be doing so while taking the mound at Citi Field for the first time since signing a two-year, $13 million contract with the Nats this offseason.
Williams is off to a strong start with his new team. He's a respectable 1-1 with a 3.38 ERA and 1.078 WHIP over his first four starts, completing at least five innings each time out and allowing no more than three runs per start.
The Nationals offense will be tasked with facing their first left-hander of this series in Joey Lucchesi. The 29-year-old made his first major league start since recovering from Tommy John surgery last year on Friday in San Francisco, completing seven shutout innings and allowing just four hits and two walks while striking out nine in a win over the Giants.
Victor Robles is the only Nationals regular to have faced Lucchesi ahead of tonight, going 4-for-8 with a solo home run. Meanwhile, Dominic Smith gets a day off and Stone Garrett will DH against Lucchesi, moving Joey Meneses to first base. And Luis García takes tonight off, but it's Michael Chavis playing second base instead of Jeter Downs.