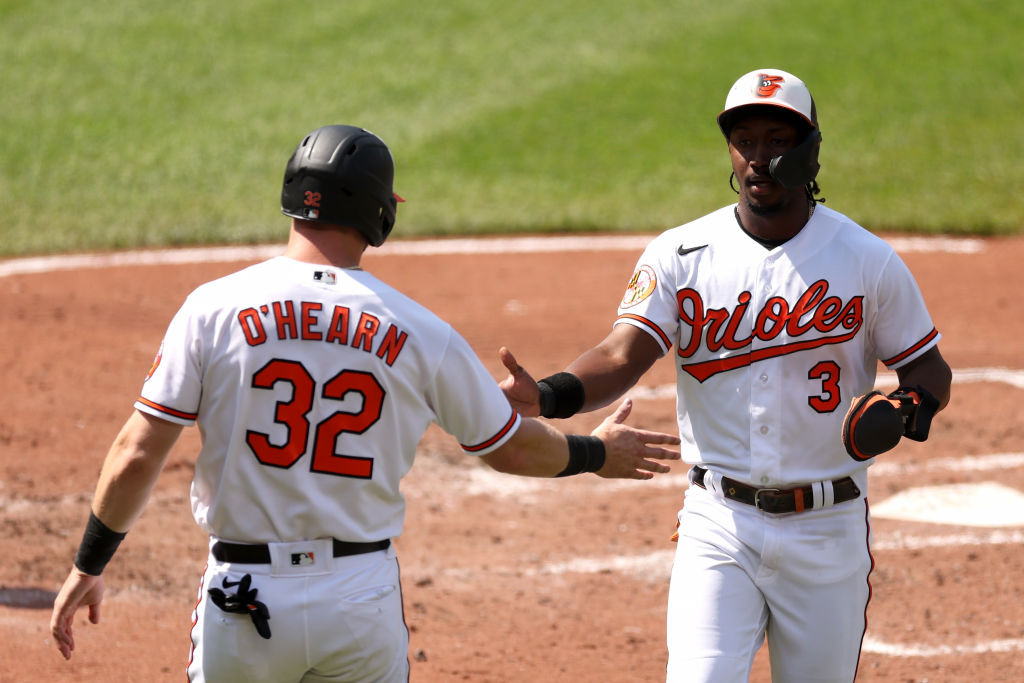 ST. PETERSBURG, Fla. - The roster churn slowed yesterday for the Orioles, who stuck with the same 26 players to close out their road trip. They made it through nine innings without an injury. The flu-like symptoms that have swept through the clubhouse apparently didn't claim a new victim.
A win achieved on a day that they lost.
At least four players were impacted – Austin Hays, Gunnar Henderson, Danny Coulombe and Keegan Akin – and others might have been ill. The Orioles don't invite media into the trainers' room or share dehydration data.
Seven players remain on the injured list, but Cedric Mullins and Ryan Mountcastle began their injury rehab assignments last night with Triple-A Norfolk after Tuesday's rainout in Nashville. Reliever Mychal Givens and Dillon Tate pitched.
Mullins started in center field went 1-for-5 with a two-run homer, and Mountcastle played first base and went 0-for-5 with three strikeouts. Mountcastle also committed a fielding error.