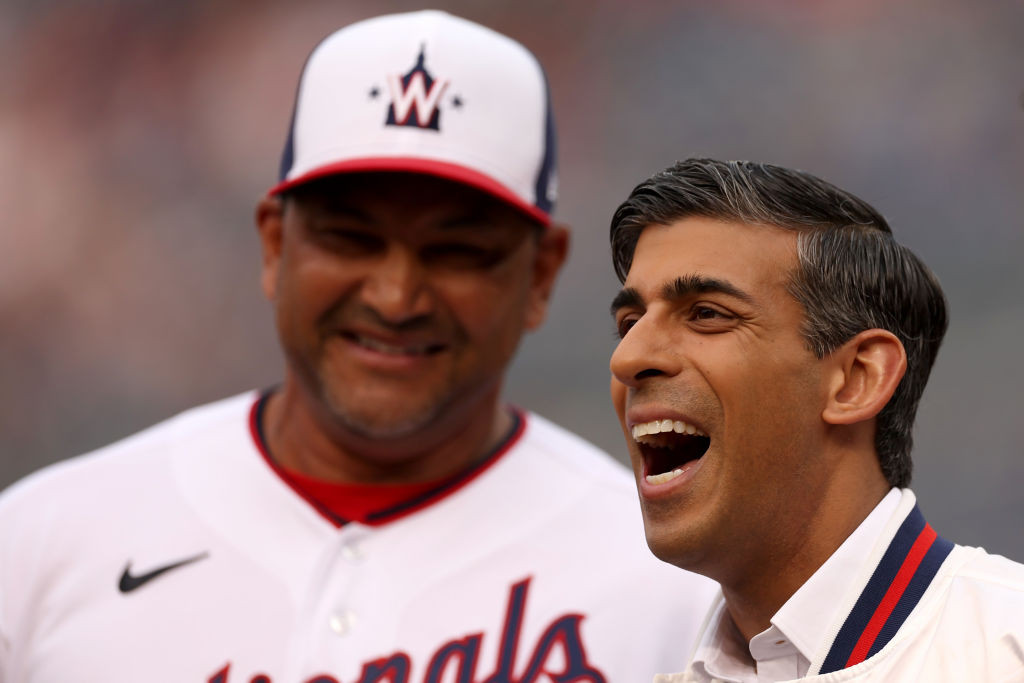 Wednesday night, the Washington Nationals held the club's second annual UK-US Friendship Day at Nationals Park, celebrating the recent coronation of King Charles III and the enduring partnership between the two nations.
As the night's guest of honor, Prime Minister of the United Kingdom Rishi Sunak personally requested that the ceremonial first pitch be given to Stuart Taylor, CEO of the Allied Forces Foundation, in recognition of Taylor's many years of public service in support of military veterans, active-duty personnel and the trans-Atlantic relationship.
Sunak was joined on the field by Taylor and Nationals manager Davey Martinez for the UK and US national anthems, which were punctuated by a flyover performed by F/A 18s piloted by United States Navy Lt. Josh Chester and British Royal Navy Lt. Cmdr Thomas Sharp. The UK anthem was performed by the Royal Marines Band, and the US anthem by "The President's Own" United States Marine Band.
You can watch video of the UK-US Friendship Day festivities here.