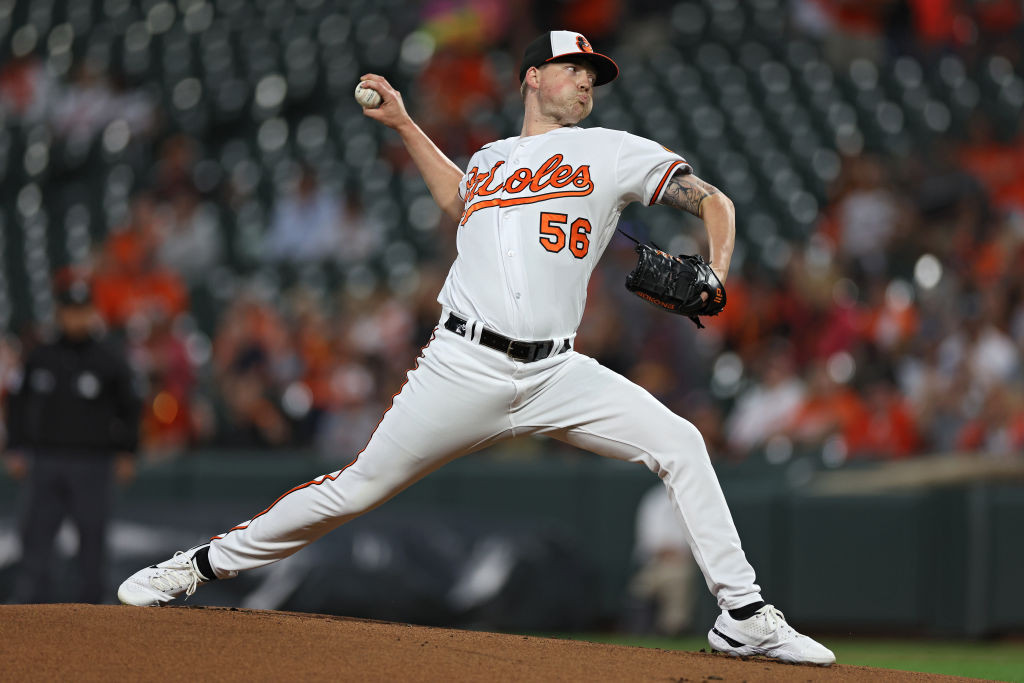 Sure, the Orioles will be looking for a top-end rotation pitcher this winter, and maybe they actually add that guy or guys through free agency or via a trade.
But their rotation hopes for 2023 also would include seeing two young pitchers that took steps forward last season building on that. Those pitchers are right-handers Dean Kremer, who went 8-7 with a 3.23 ERA, and Kyle Bradish, who was 4-7 with a 4.90 ERA.
While these young pitchers completed their development, or are doing so on the Orioles watch, they both came in trades. All teams want to draft and develop young pitching, but you are happy to get it anywhere you can.
These pitchers did some encouraging things, especially later in the year, in 2022. Like shutting down the eventual World Series champion Houston Astros on back-to-back nights at Camden Yards on Sept. 22-23.
They combined to throw 17 2/3 scoreless innings with two walks and 16 strikeouts combined. During that series, former Oriole Trey Mancini was among those impressed by the Baltimore right-handers, and he talked to me about the pitchers in the visiting clubhouse at Oriole Park.