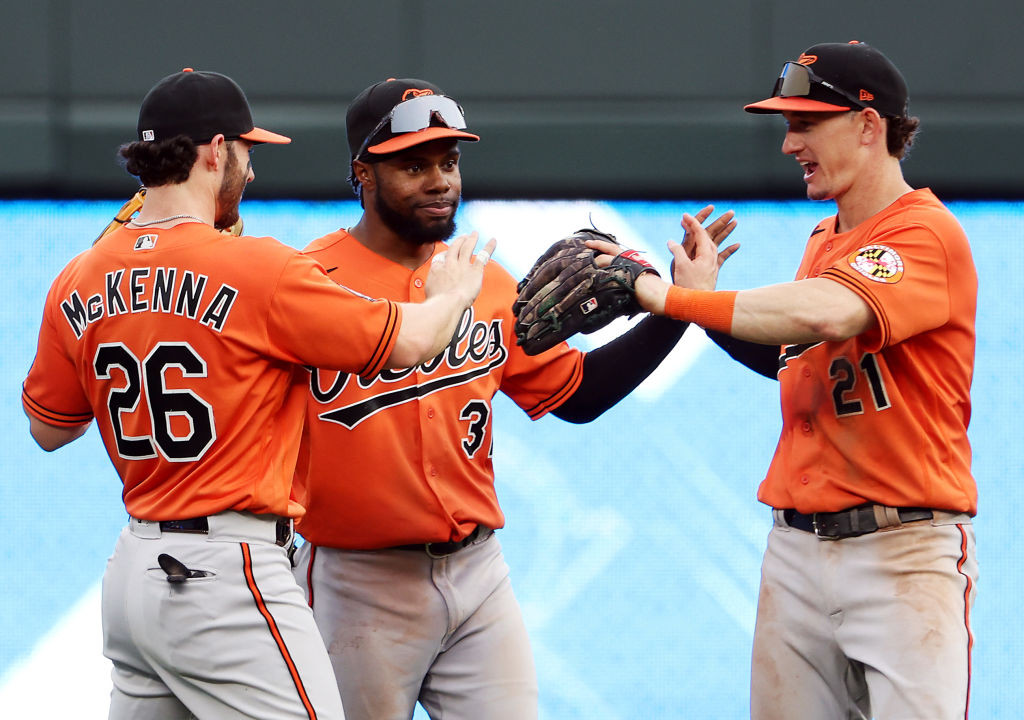 KANSAS CITY - Anthony Santander appeared almost reluctant to don the Orioles' home run chain Friday night.
After sneaking a meaningless solo home run inside Kauffman Stadium's right field foul pole in the ninth inning of an 8-1 loss, Santander accepted the plastic chain with all the gravitas of a weathered monarch.
Tyler Nevin showed no such hesitancy Saturday. In fact, he welcomed it, beckoning Austin Hays to bestow the chain upon him after crushing a three-run, go-ahead homer to dead center field in the sixth inning of a 6-4 win over the Royals.
The honor was richly deserved.
Nevin's 425-foot longball gave the Orioles their first lead since the third inning of Thursday's series opener. Before the homer, the O's had been outscored 18-7 in the first two-and-a-half games of their four-game series in Kansas City.