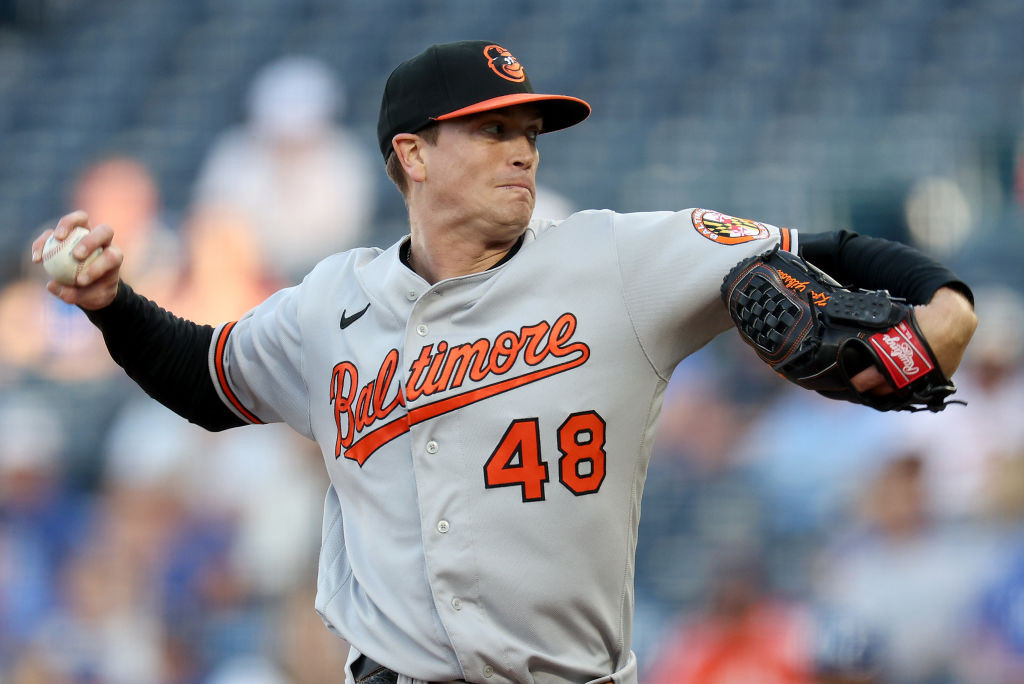 We learned a few days ago that right-hander Kyle Gibson would not be back with the Orioles for the 2024 season. He signed a one-year free agent deal with the St. Louis Cardinals for $12 million and the team holds a club option for the 2025 season.
For Gibson, this represents a homecoming of sorts. He lives near St. Louis and went to college at the University of Missouri. Reports said the Cardinals had been trying to add him for years. They've got him now but today we should take a moment to appreciate his numerous contributions to the Orioles last season.
He went 15-9 with a 4.73 ERA over 33 starts and the Orioles went 20-13 in those 33 games. Gibson tied for third in the AL in wins, trailing only Chris Bassitt and Zack Eflin, who had 16 each. He was one of eight pitchers in the majors with 15 or more wins and the first Oriole to do that since Chris Tillman won 16 in 2016.
The Orioles signed Gibson to a one-year deal for $10 million last Dec. 5 and he went on to tie for third in the league in wins, finish sixth in the AL throwing 192 innings, he tied for first in starts and tied for 10th in the AL with 17 quality starts.
Gibson became the first O's pitcher in club history to start and win each of his three first appearances with the team. And he started a season 4-0 for the second time in his career, joining a 6-0 start with Texas in 2021. He became the fifth Oriole starting pitcher since 2004 to begin a year 4-0, joining John Means (4-0 in 2021), Bud Norris (4-0 in 2013), Wei-Yin Chen (4-0 in 2012), and Erik Bedard (4-0 in 2006).