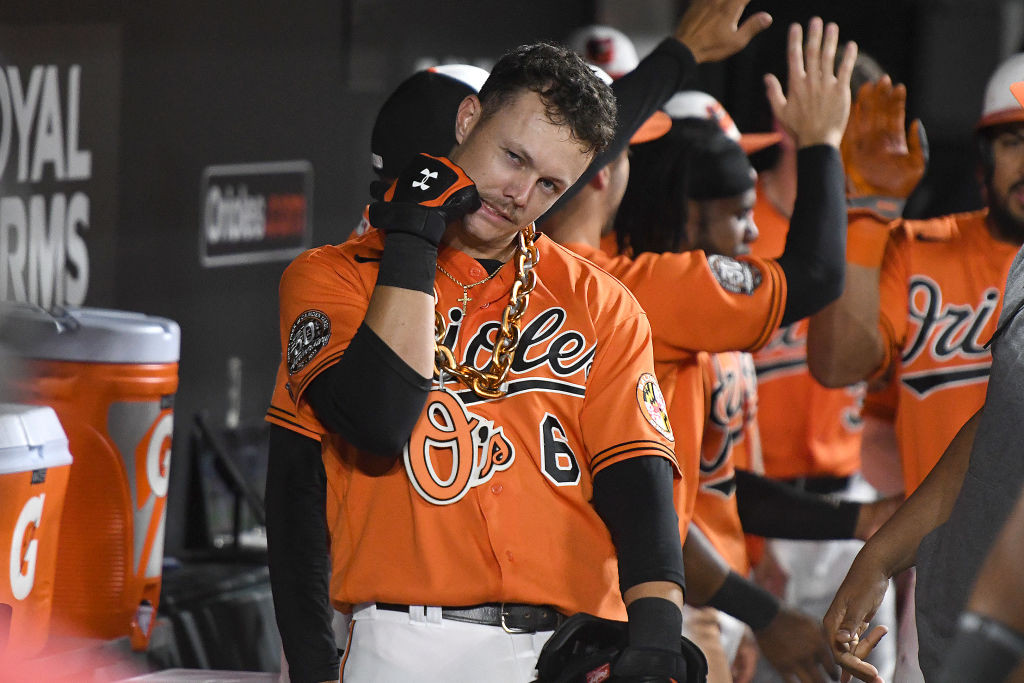 In evaluating Ryan Mountcastle's 2022 season, it is easy to note that his homer total dropped from 33 in 2021 – a new O's rookie record – to 22 last season. His OPS dropped from .796, which was 14 percent above league average to .729, which was five percent above the league.
In 145 games Mountcastle, who will turn 26 in February, hit .250/.305/.423/.729 with 28 doubles, one triple, 22 homers and 85 RBIs. His homer percentage – the percentage of balls he hit out – dropped from 5.6 in 2021 to 3.6 last season.
Mountcastle's offense really fell off in the second half when his OPS dropped from .786 to .656. It was .541 in July and .630 in August, and he hit a total of five home runs in those two months.
With the glove Mountcastle, via the eye test, got better. Via the data he got a lot better, going from the the bottom two percent in Outs Above Average (and he did make 18 starts in left field then) to the top 20 percent. Mountcastle tied for first in the AL and tied for third among MLB first basemen with his three outs above average.
"Defensively, I feel like I made some huge strides over there at first base and want to keep improving on that. Hitting, I hit the ball hard all year. It didn't fall as much as I hoped. It is what it is. Got to keep learning, it's a tough game and I will try to get better this offseason," said Mountcastle, during the final series.