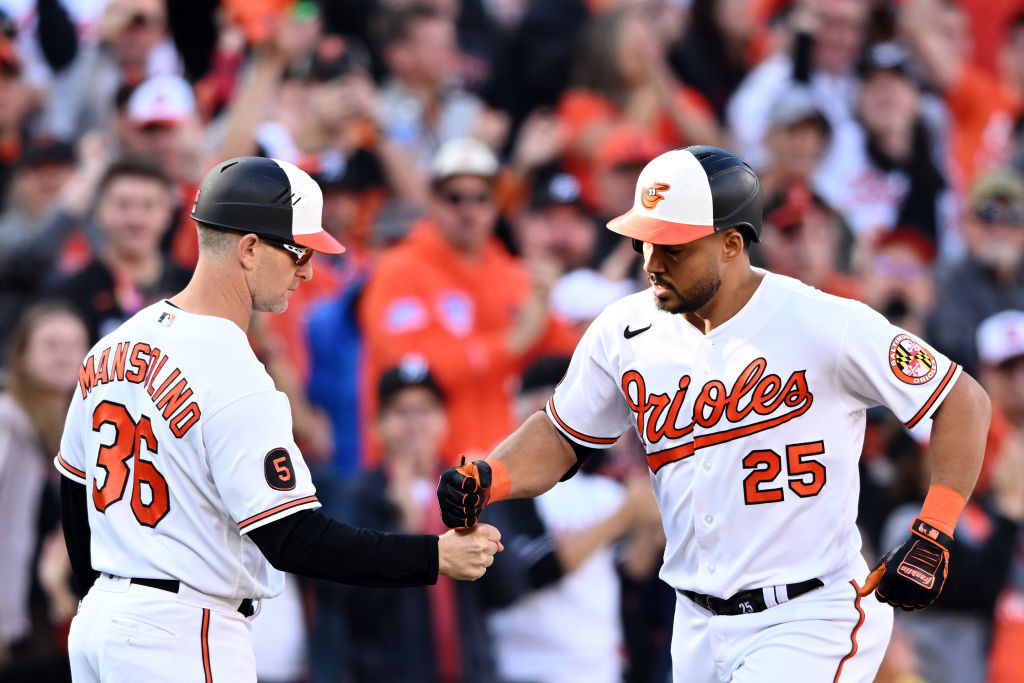 The Orioles can change their roster for the American League Championship Series if they get past the Rangers. A new set of decisions to make based on the opponent and matchups.
Time to reconsider whether to stay with only 12 pitchers.
Shintaro Fujinami sat on the Division Series bubble and it popped underneath him. His inconsistency in the strike zone, the bouts of wildness, convinced the Orioles to drop him.
Maybe there were other factors, but if the results matched the stuff, you'd think Fuji would be in the bullpen.
He appeared to have a small abrasion on his face yesterday at quick glance, and a Japanese reporter also noticed a mark on the pitcher's hand. Of course, he asked manager Brandon Hyde about it. His beat consists of one player.