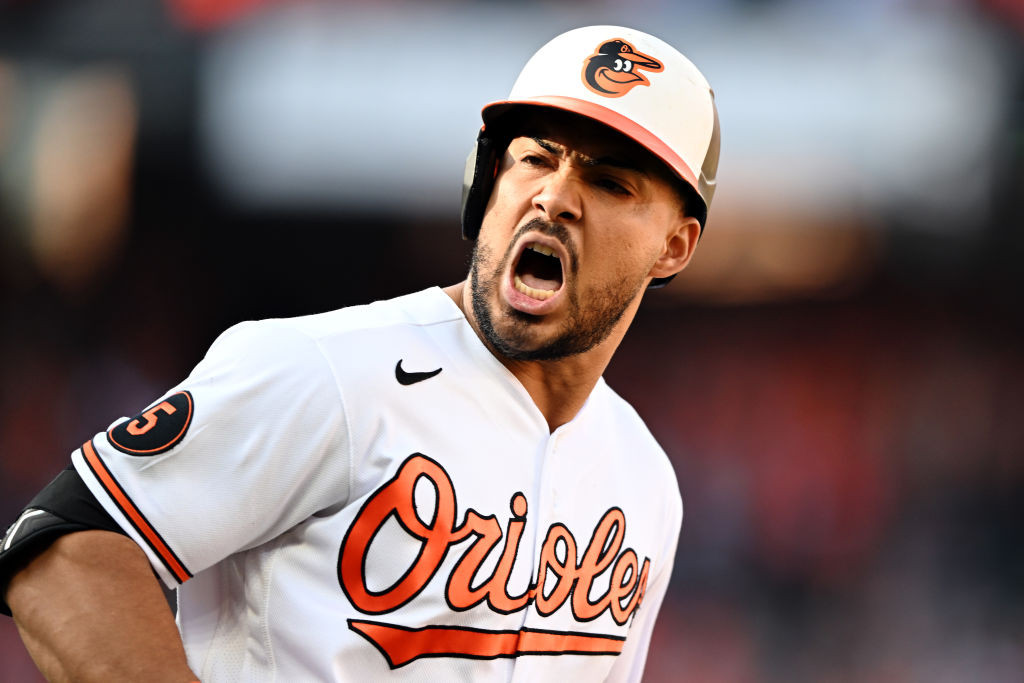 According to the Orioles postseason media guide there are seven hitters in the American League the last two years that have produced 250+ hits, 150+ runs, 100+ walks, and 60+ homers.
The list includes Houston's Yordan Álvarez, Boston's Rafael Devers, Adolis García and Corey Seager of Texas, the New York Yankees Aaron Judge, Shohei Ohtani of the Los Angeles and one other player. The Orioles' Anthony Santander. That is one solid group of hitters he is keeping company with.
For me being on that list and for other good reasons, makes it a no brainer that Santander is offered salary arbitration by the Orioles this winter, as his salary is due to rise from $7.4 million this year to $12.7 million next season via MLBTradeRumors.com projections.
There may have been a time a few years ago that Santander would have priced himself out of Baltimore at that dollar amount. But barring something that would be a real stunner, this is not that time. They still need this guy.
There may have been a time when a player just one year before free agency – as Santander is now – might look to be traded by the club. Get something for him before he can leave, is that thinking. But don't they need this bat right now? Even, in a worst-case scenario and he did leave via free agency after the 2024 season, don't the Orioles badly need Santander to keep winning next year? To make another postseason run?