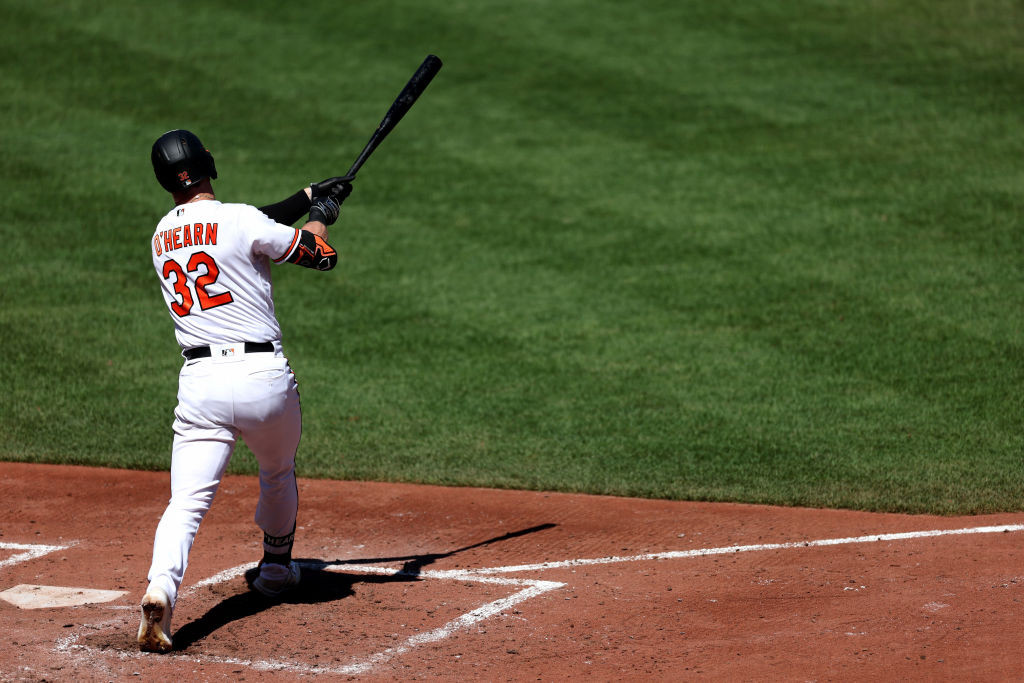 WASHINGTON – He didn't make the Orioles' Opening Day roster out of spring training as he hoped, but Ryan O'Hearn didn't have too long to wait to make his Orioles debut.
On April 13, for the final game of the home series with Oakland, the O's called up O'Hearn. The 29-year-old lefty hitter got the start that day, went 2-for-3 and drove in three runs. You have a great memory if you remember the last player before O'Hearn to drive in three in his first game with the team was Jon Knott on April 17, 2007, at Tampa Bay. You have a great memory if you even remember Knott, who played in just seven games in his brief O's career.
O'Hearn tried to make the club by swinging a hot bat under the Florida sun in March. He hit .375/.444/.650/.1.094 in spring training but began the year with Triple-A Norfolk.
But with the club about to face a series of right-handed pitchers he got the call.
O'Hearn said that based on his career where he has been often trying to make a roster or hang onto his roster spot with Kansas City between 2018 and 2022, he did not get down when he started this season on the farm.