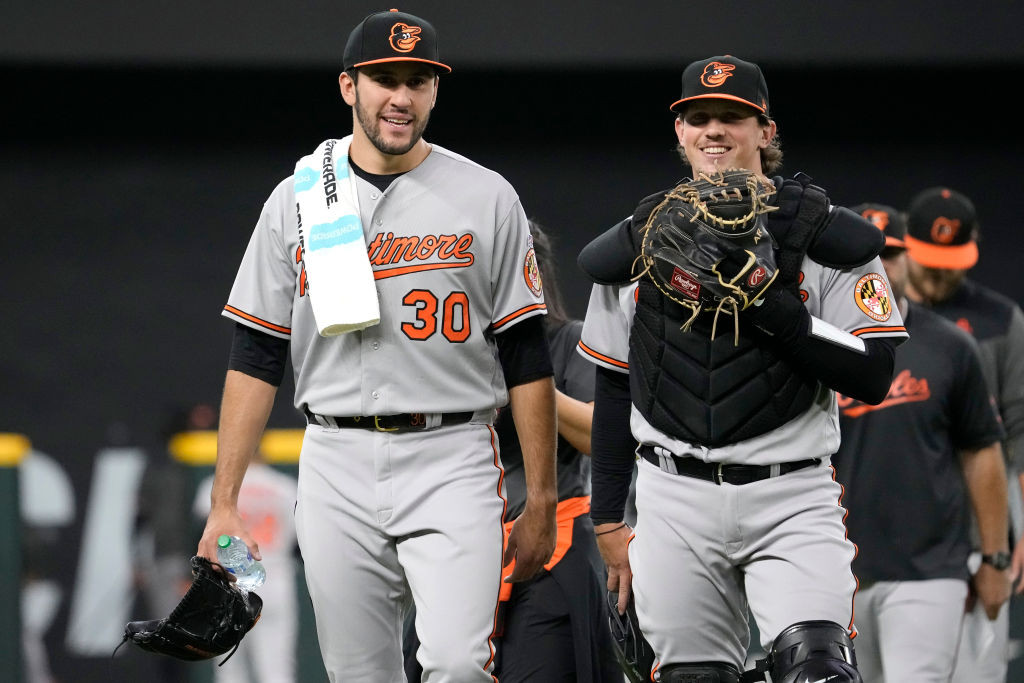 During a season that has featured a lot of excitement already, this week in Birdland might produce max excitement. The Orioles will play their next seven games versus the Los Angeles Dodgers and the Tampa Bay Rays.
The Dodgers (53-39) had a six-game winning streak snapped by the New York Mets in 10 innings on Sunday. The Dodgers, the 2020 World Series champions, have won the National League West 10 times in the last 11 seasons, winning 100 games or more four times in that span.
The Rays, who got off to a 13-0 start and a 20-3 start this year, have been leading the AL East wire-to-wire thus far. But after the Orioles win Sunday and Tampa Bay's loss at Kansas City, their division lead is just one game over the Orioles, who are one game better than Tampa Bay in the loss column.
The Orioles have not been this close to first since the second day of the year. By the third game on April 2, they were 1-2 at Boston and they were two games behind. And have been at least that far back until Friday night when the Rays were rained out and they pulled within 1.5 games. Now the lead is down to a single game in the standings with the Rays 60-36 and the Orioles 57-35.
Before the Orioles and Rays start a four-game series on Thursday at the Trop, the Rays will play three games against Texas. So, while the Orioles will play the NL West leaders the next three days, the Rays will be meeting the AL West leaders.