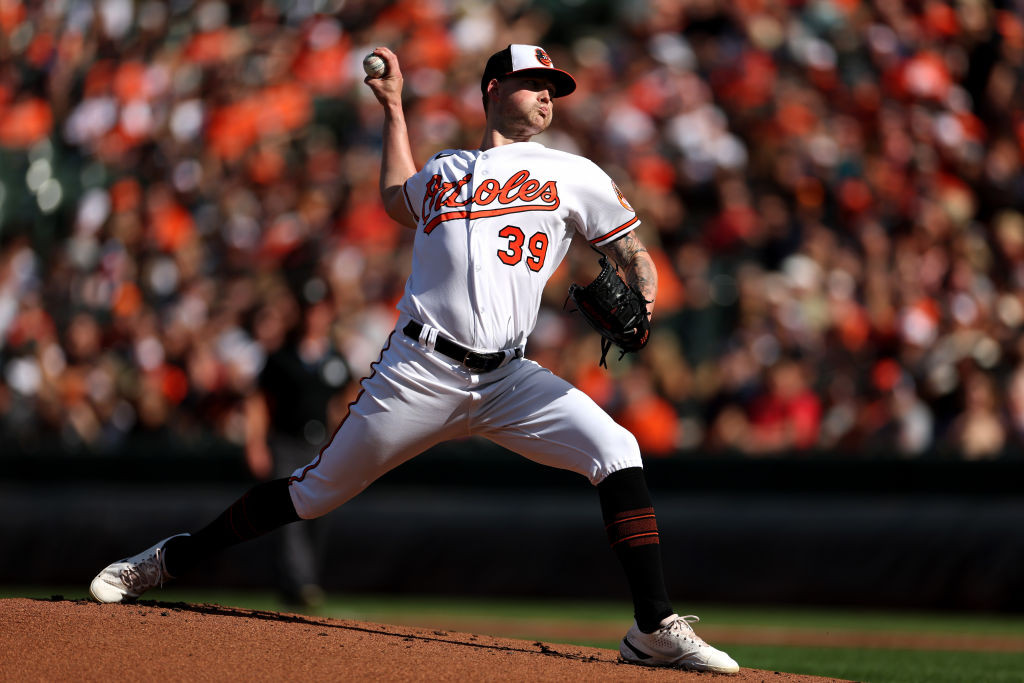 Kyle Bradish struck out five batters in a row today, walked off the mound and went straight into workouts this week and a likely Game 1 start in the Division Series.
A planned short outing kept Bradish in his routine and on his roll. A last regular season reminder that he's matured into an ace.
Bradish tossed two scoreless innings, the only baserunner on Rafael Devers' walk. Four of the five strikeouts were produced with his sinker, the other his curveball. A nice side session in front of everyone at Camden Yards.
The rest of the game played out as a parade of relievers, seven of them in the Orioles' sloppy 6-1 loss to the Red Sox before an announced crowd of 36,640. The total attendance for the season is 1,936,798, their highest since 2017.
The win total locks in at 101, tied for fourth-highest in franchise history. The Orioles went 49-32 at home, the third-best record in the ballpark's history.