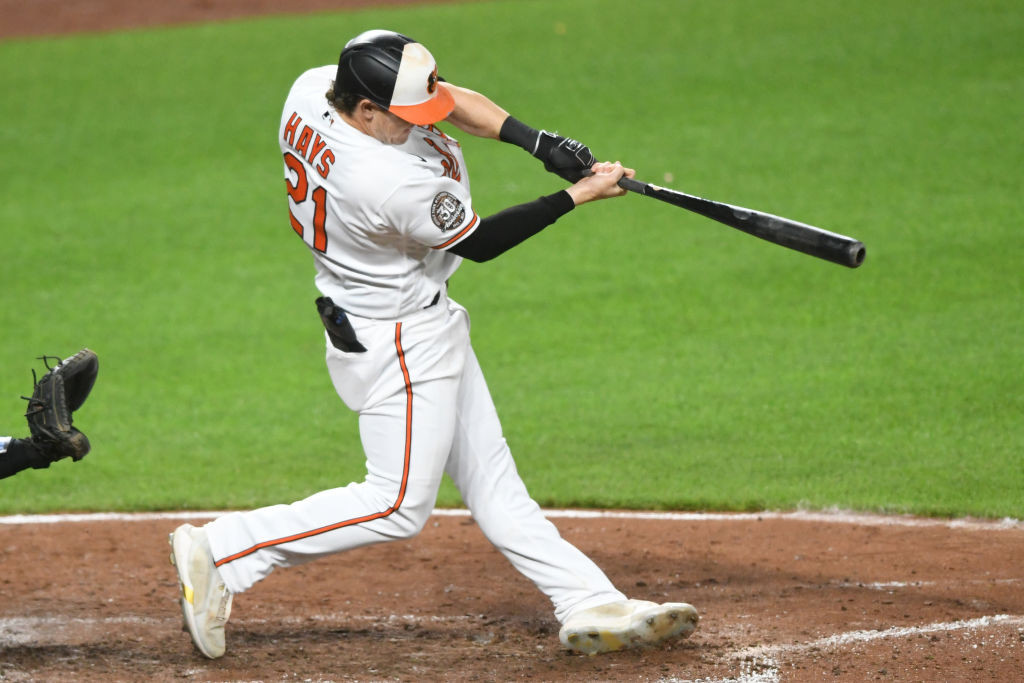 NEW YORK – Austin Hays is participating in full baseball activities today and is confident that he'll return to the Orioles' lineup this weekend in Minnesota.
Hays hasn't played since bruising his left hip Sunday against the Twins at Camden Yards.
"I'm feeling a lot better today," he said. "I'm going to go out there for BP and try to go through some throwing from the outfield, take some swings, and see where we're at. But as far as just moving around and doing day to day stuff, it feels a lot better. A lot of that bad soreness that I had has pushed out of there."
The day began with Hays learning about his All-Star selection and progressed to a collision with Twins first baseman Donovan Solano in the second inning, leading to removal before the top of the fourth.
Third baseman José Miranda's throw led Solano into the basepath and Hays turned at the last instant to lessen the impact. He probably made it worse, but his instincts took over.