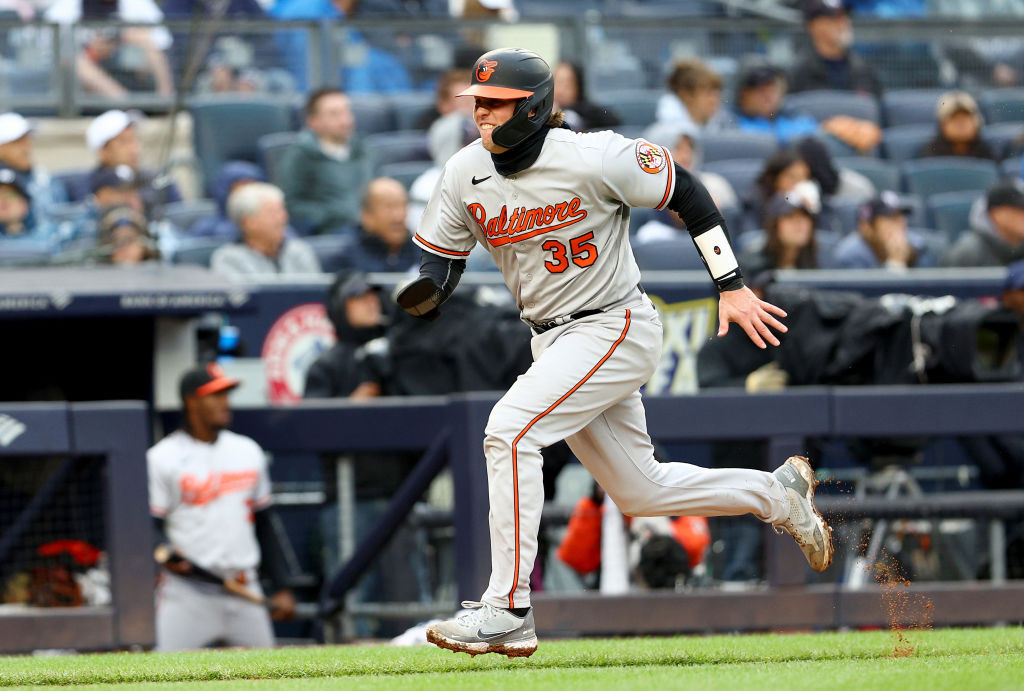 NEW YORK – The rain, wind and cold didn't matter. Aaron Judge's pursuit of a home run record and the hostile reaction from fans denied it also didn't matter.
The Orioles didn't bus into the Bronx for three days to stake out their place in history. They wanted to win the series. They wanted an 82nd victory and assurances that they'd finish on the right side of .500.
Gunnar Henderson drew a bases-loaded walk off Aroldis Chapman in the seventh inning to break a tie, Bryan Baker registered his 10th scoreless appearance in a row by retiring all six batters faced and the Orioles defeated the Yankees 3-1 before an announced crowd of 45,332 to guarantee their first winning record since 2016 with three games to play at home.
"I think it's an accomplishment definitely from where we came from last year, 30 win difference, and still got a few games to go," said manager Brandon Hyde. "Proud of our guys with the season they've had."
Dillon Tate notched his fifth save with an uneventful ninth inning.