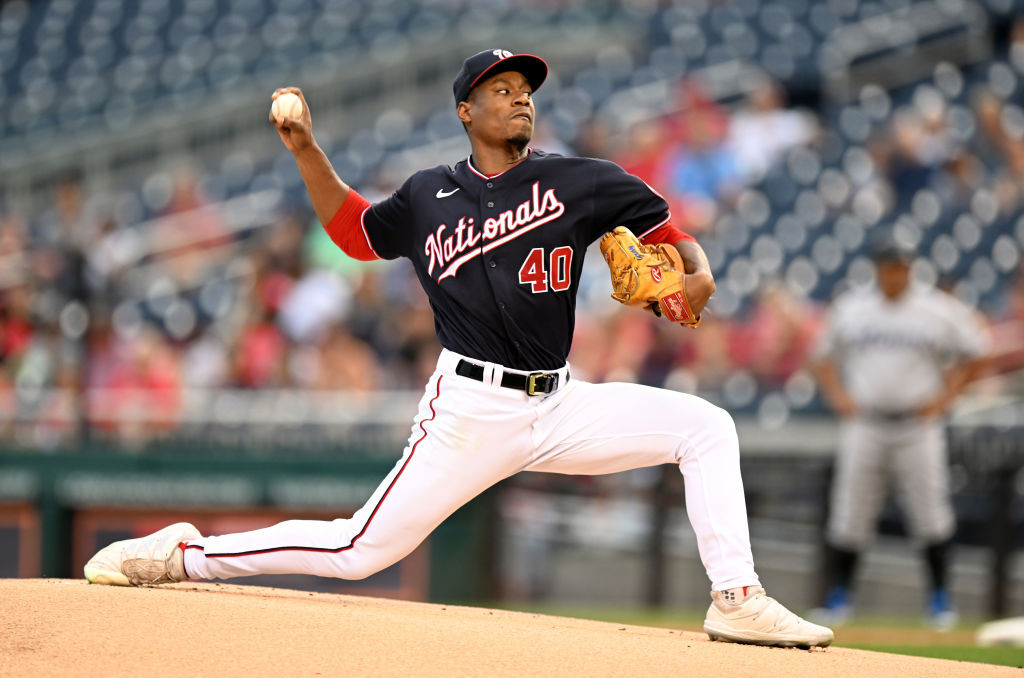 Some teams just have your number. The Marlins seem to be one of those teams for the Nationals this year. 
For the first time since May 24, Josiah Gray allowed more than two runs in an outing on Friday night and the Nats fell to 1-9 on the season against the Marlins with a 6-3 loss at Nationals Park. 
The outing started out strong, just like the last five for Gray. He retired the first six batters in order and even struck out the side in the second inning. 
The Marlins were able to get to the young right-hander in the third inning, though, plating three runs. Brian Anderson kicked off the frame with a solo homer over the left field wall. Two outs later, Jon Berti walked and swiped his league-leading 23rd bag of the season before scoring on Joey Wendle's single to left field. The two-out rally continued after Garrett Cooper ripped a line-drive double, allowing Wendle to score from first and make it 3-0 Marlins. 
Washington scratched across a run in the fourth inning. Juan Soto got into an 0-2 hole before working a walk to lead off the inning. Josh Bell moved Soto over to third on a single to right field before Soto scored when Nelson Cruz grounded into a double-play, cutting the deficit to 3-1.