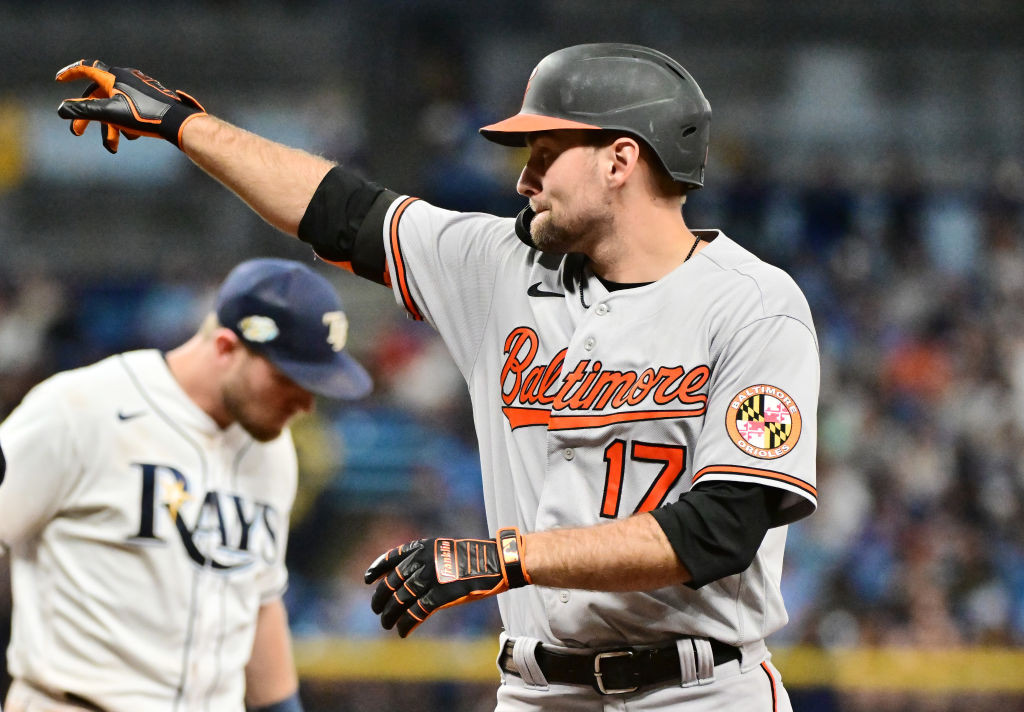 ST. PETERSBURG, Fla. – Cody Asche gives the compliment and explains how it also can be a curse.
"We're really fortunate, we have a lot of really good hitters who are almost too good for the minor leagues," said Asche, the Orioles' offensive strategy coach, as he sat in the visiting dugout at Tropicana Field before a weekend game. "They don't get to quite learn the lessons that players of less caliber have to learn when the competition gets better."
Colton Cowser is in the same boat while navigating the choppy waters in the major leagues.
Cowser made his long-awaited debut at Yankee Stadium on July 5 and went 1-for-3 with an RBI, walk and run scored. Media swarmed his locker before and after the game. The smile didn't leave his face. Teammates were excited to have his talents and fun personality with them again.
It almost looked too easy.