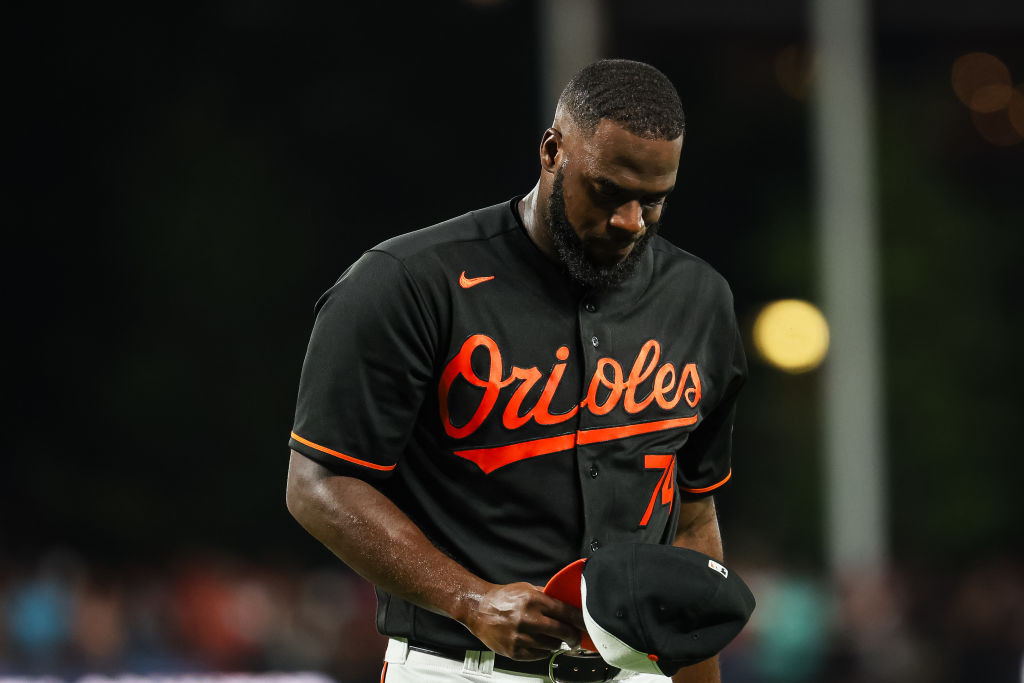 The Orioles are shutting down closer Félix Bautista and placing him on the 15-day injured list with "some degree of injury" to his ulnar collateral ligament, according to executive vice president/general manager Mike Elias. DL Hall is recalled from Triple-A Norfolk.
Elias didn't know whether Bautista would pitch again this season. Too soon to give a definitive prognosis. But it's a significant blow.
I'll have more from Elias later.
Hall joined the Orioles on April 29 to pitch in relief in Game 1 of a doubleheader in Detroit. He allowed two runs and struck out seven batters in three innings.
The Orioles put Hall on a de-load program with Triple-A Norfolk, and then a strengthening program in Sarasota to regain arm strength and velocity. His work in spring training was limited by back soreness.