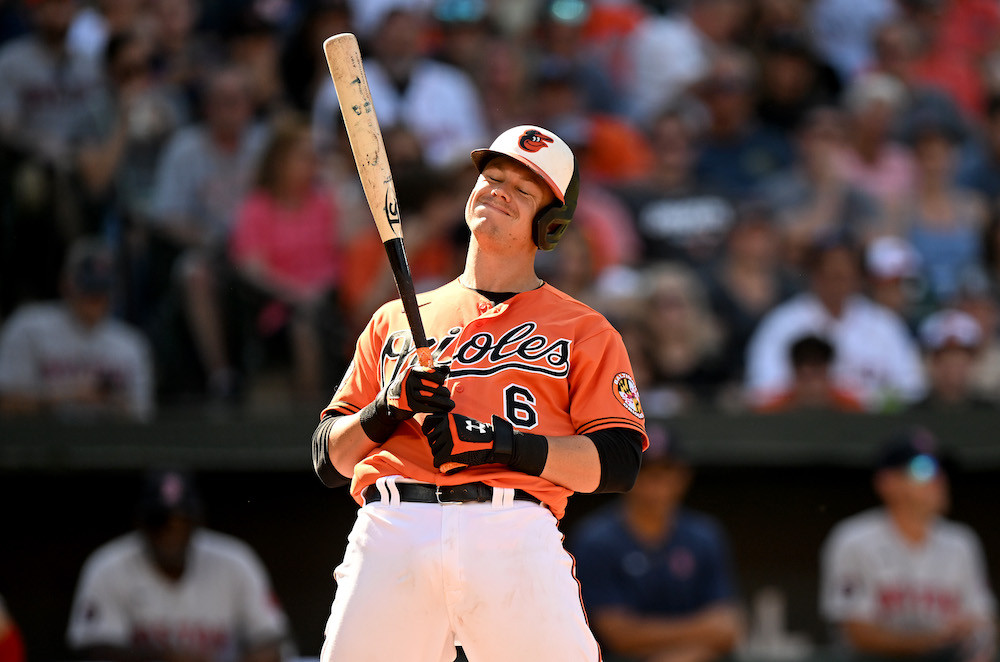 Ryan Mountcastle is out of the Orioles lineup again tonight in Arizona. He was scratched last night due to an illness.
Gunnar Henderson, who went 2-for-4 last night with two runs scored, stays at shortstop. Adley Rutschman is the designated hitter.
Ryan O'Hearn is the first baseman and Ramón Urías is playing third base. Adam Frazier is the second baseman.
Henderson is batting .330 or better when he's ahead or even in the count, but .172 when behind.
Anthony Santander is slugging .809 against fastballs since the start of August after slugging .276 against them in July.