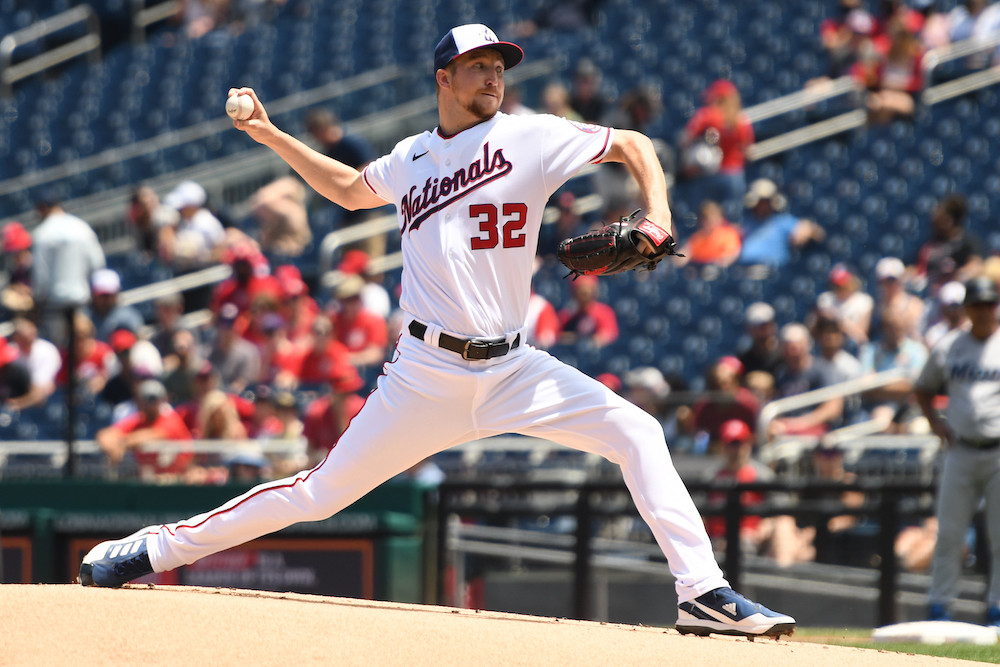 Davey Martinez had some encouraging updates on a couple of recovering pitchers before Wednesday's getaway game against the Cubs.
Erick Fedde is lined up to make his first rehab start with Triple-A Rochester this afternoon as the Red Wings face the Worcester Red Sox.
Fedde has been on the 15-day injured list since July 30 (retroactive to July 27) with right shoulder inflammation, his last start coming on July 24 in Arizona. He threw two bullpen sessions leading up to a sim game on Friday in which he threw 47 pitches at Nationals Park.
"We would love him to go five or six innings and about 80 pitches," Martinez said of Fedde's rehab start during his pregame session with reporters.
The right-hander is 4-7 with a 4.95 ERA in 19 starts for the Nationals this season. With a rotation that is struggling to produce quality starts outside of Josiah Gray's day to take the ball, the Nationals are hoping Fedde only needs one rehab outing before rejoining the major league squad. But that depends on how he does today in Worcester.