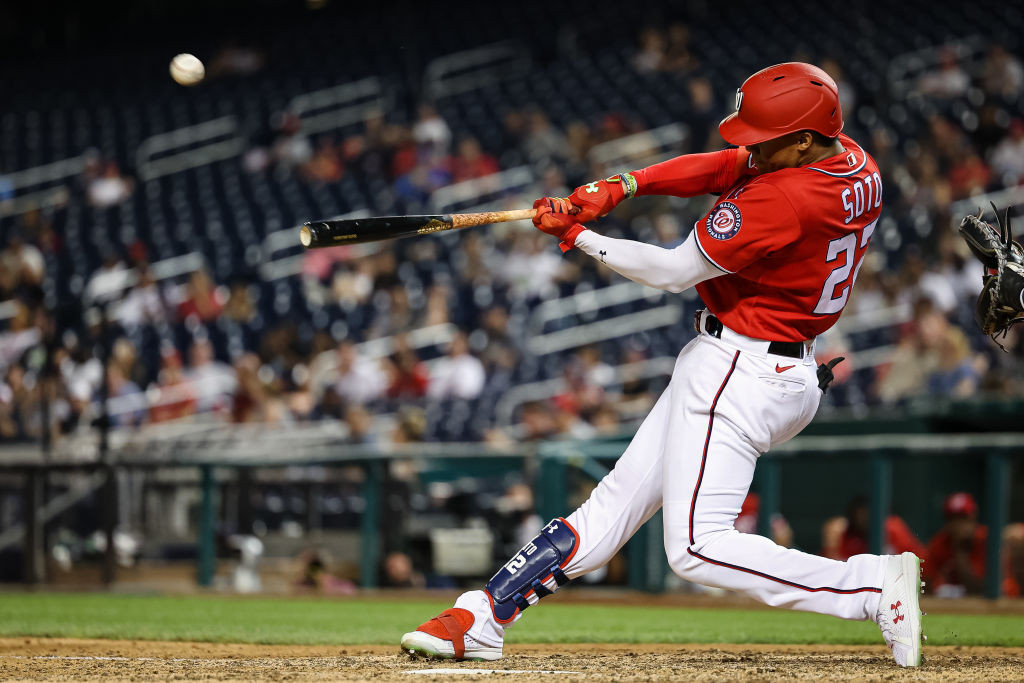 You know all that talk about Juan Soto having a disappointing first half, about being unworthy of the All-Star selection he received last weekend? It doesn't really apply anymore, because the Nationals star is hitting out of his mind right now and bringing his season totals up to the kind of standard we expected all along.
With homers in both ends of Wednesday's doubleheader against the Mariners, Soto continued his July onslaught at the plate. Over his last 17 games, he's batting .400 (20-for-50) with four doubles, five homers and 19 walks.
All of that has brought Soto's season OPS up to .892, sixth-best in the National League.
In fact, Soto now owns a higher on-base percentage, slugging percentage and OPS than Josh Bell, who for the majority of the last three months has unquestionably been the Nationals' best offensive player.
With homers in four of his last five games, Soto seems to have figured out his power stroke before heading to Los Angeles for Monday night's Home Run Derby.