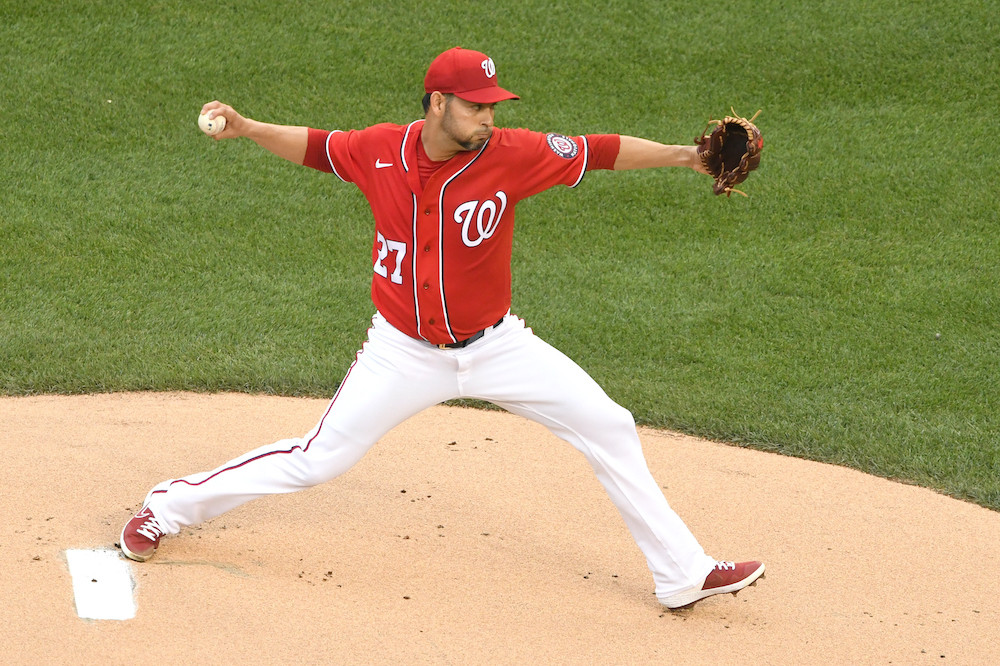 It's a new day here on South Capitol Street. The sun came up. The grounds crew worked on the field. The Nationals, or what's left of them, reported for work. There are 56 games still to play this season, and that would've been the case whether Juan Soto and Josh Bell were here for them or not.
We got a glimpse Tuesday night of what the team looks like without them, and surprisingly, it wasn't so bad. Behind strong pitching from Cory Abbott and the bullpen, and home runs from Luis García, Yadiel Hernandez and Joey Meneses, the Nats beat Jacob deGrom and the Mets 5-1. And so they once again have a chance to win a series over a National League contender.
Aníbal Sánchez is going to have to be effective for that to happen, certainly more effective than he has been in three starts to date. Against the Mets lineup, that may be a lot to ask. But if he can just provide five innings and keep his team in the game, the Nationals bullpen has been good enough to finish things off for several weeks now.
The lineup that blasted three homers Tuesday night will try to do something similar today against Chris Bassitt, who doesn't get as much attention as deGrom and Max Scherzer but is plenty important to New York's chances this season.
NEW YORK METS at WASHINGTON NATIONALS
Where: Nationals Park
Gametime: 4:05 p.m. EDT
TV: MASN, MLB Network (outside D.C. and N.Y. markets), MLB.tv
Radio: 106.7 FM, MLB.com
Weather: Sunny, 91 degrees, wind 7 mph out to center field