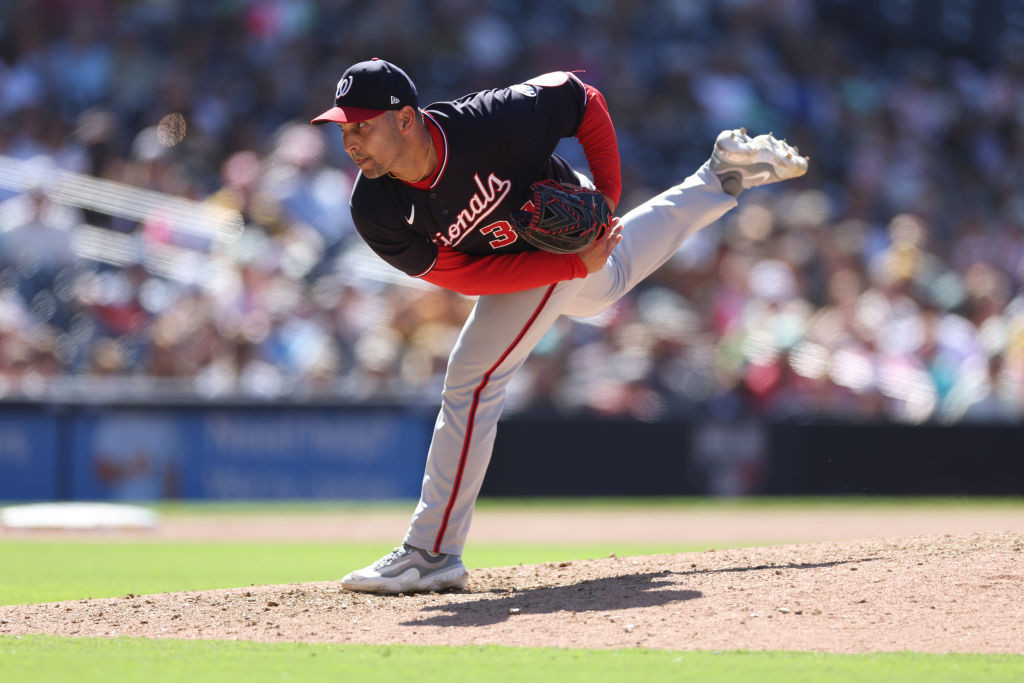 ST. LOUIS – The Nationals will open the second half of the season with a change to their pitching staff, but only a temporary one.
Patrick Corbin was placed on the paternity list prior to tonight's series opener against the Cardinals, with Paolo Espino recalled from Triple-A Rochester to take his roster spot for the weekend.
Corbin's wife, Jen, gave birth to the couple's second son, Miles, during the All-Star break. Because the Nats had the luxury of rearranging their rotation coming out of the break, they decided to let the veteran left-hander skip this entire weekend in St. Louis. Corbin is slated to rejoin the team in Chicago and start Tuesday's game against the Cubs at Wrigley Field.
It's the second time Corbin has gone on leave in recent weeks. He went on the bereavement list on June 30 following his grandmother's death, but he didn't miss a start because that time off came between a pair of outings.
Espino won't be starting in Corbin's place. The 36-year-old right-hander will be available out of the bullpen as a long man, the same role he held when he was briefly called up from Rochester at the end of June.