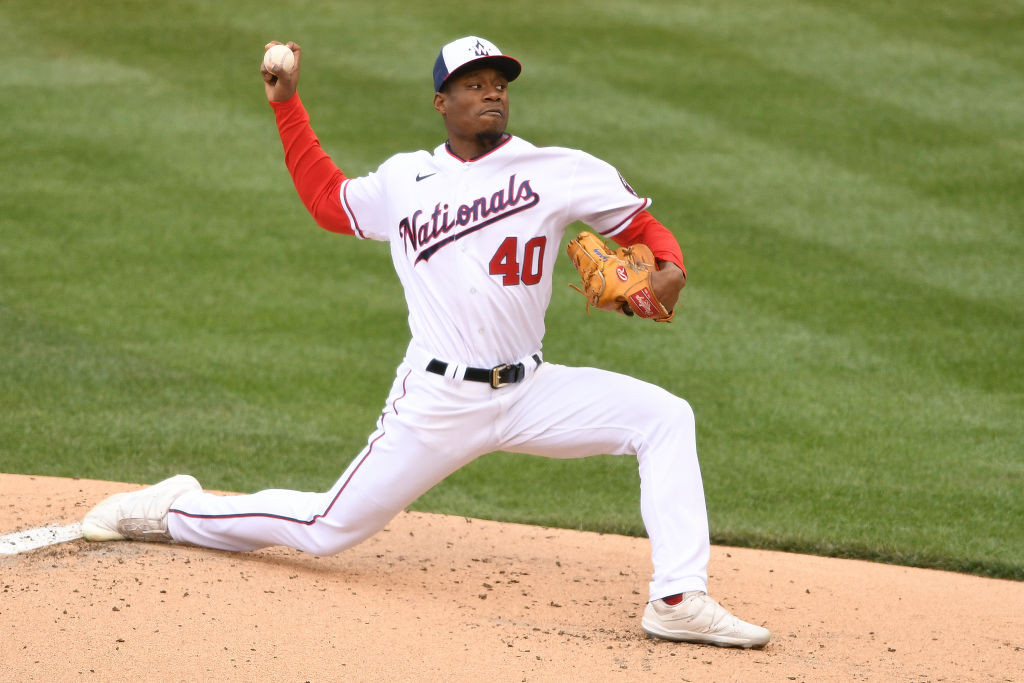 JUPITER, Fla. – Josiah Gray's best pitch, it has become clear, is anything but a fastball.
Opponents mashed the Nationals right-hander's four-seamer last season to the tune of a .304 batting average and .738 slugging percentage. A whopping 24 of the league-high 38 home runs he surrendered came off that pitch.
Gray's breaking balls – a slider to right-handed hitters, a curveball to lefties – were highly effective, and at times he turned to those pitches almost exclusively to get him through a game. But a starting pitcher can't really get by like that. He needs to throw something with fastball velocity, even if it combines movement with speed.
He tinkered with a two-seam fastball late last season, wanting to see if down-and-away movement to his right would work. But this winter, he decided instead to focus on developing a cutter, which breaks to his left and actually aligns more with his natural throwing motion.
"He falls that way," manager Davey Martinez said. "That was our whole objective: If he's going to fall that way, rather than teach him a two-seamer, just try to teach him a cutter and see if it can allow him to get more in on lefties. And he's done it well."