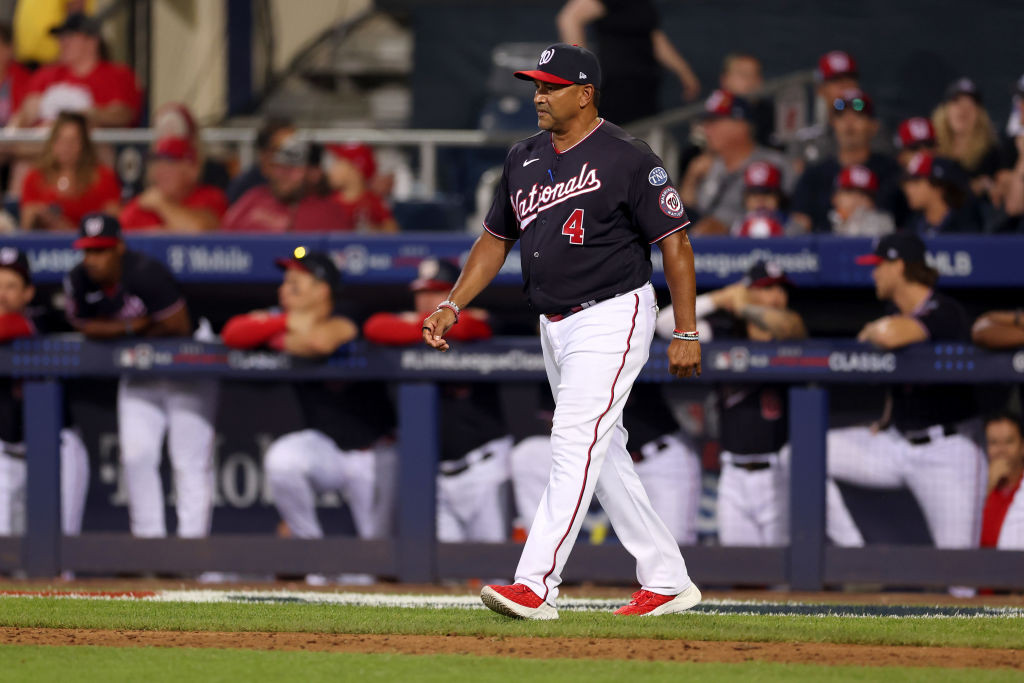 NEW YORK – After an exhausting, exhilarating Sunday in Williamsport, Davey Martinez was looking forward to a relaxing Monday off in Manhattan before his Nationals opened a three-game series against the Yankees. It wound up being an exhilarating day in its own right, complete with an evening celebration with family members after he signed a two-year contract extension to remain this club's manager through at least the 2025 season, potentially more.
"It's a blessing for me and my family to be able to do what I love," Martinez said today after the signing was officially announced. "And actually to be doing a lot better with it right now, with the way the guys have been playing. I really believe the future is bright here for us. I'm excited about that."
Martinez had been working on the final year of his current contract, unsure if he'd have to wait until September or even October to learn his fate. When he got the word from longtime agent Alan Nero on Monday, though, he was elated to know the question wouldn't linger any longer.
Martinez's deal includes two guaranteed years, plus a club option for 2026, according to a source familiar with the contract. Financial terms weren't disclosed, but the 58-year-old is making $3.5 million this season, his sixth as Nationals manager.
Originally hired in November 2017 to take over a franchise that had won four recent division titles but had yet to win a postseason series, Martinez led the Nats through a frustrating 2018 season and then a 19-31 start to the 2019 season before guiding that star-laden roster to a World Series title. Two years later, that roster began to be dismantled, the organization embarking on a full-scale rebuild that bottomed out in 2022 with a club-record 107 losses.