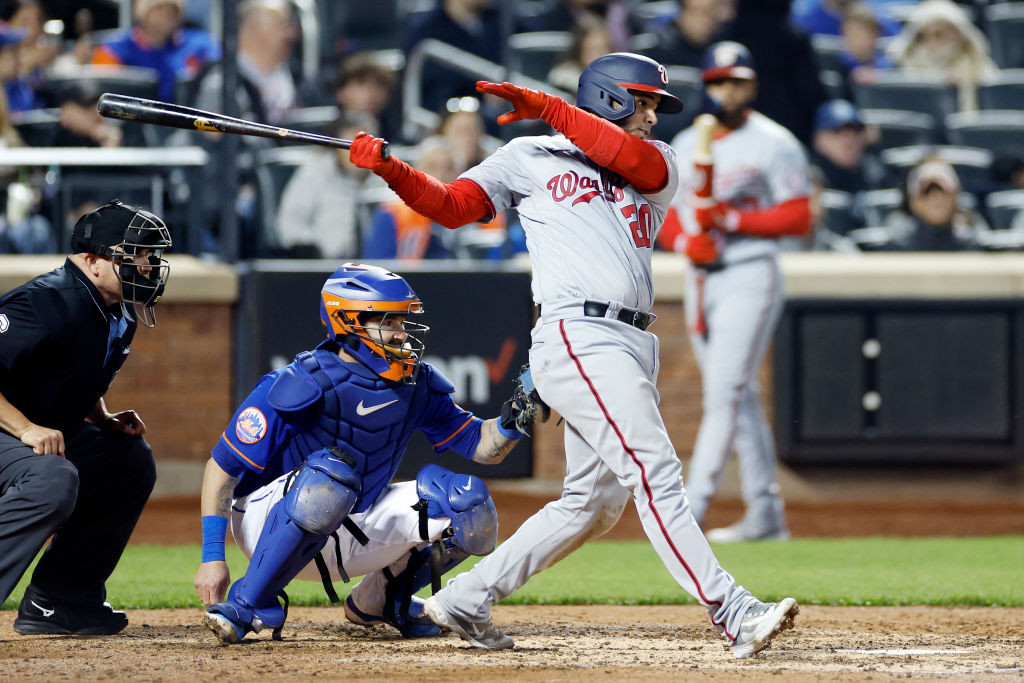 PHOENIX – Keibert Ruiz has dealt with slumps before. That's not new. But he hasn't dealt with one in which the simple act of making contact has become such a challenge.
Nobody on the Nationals roster, and hardly anyone in the majors, is better at putting the bat on the ball than Ruiz, whose 95 percent contact rate on pitches in the strike zone is among the best in the sport.
So when he struck out in his first three at-bats during Friday night's 3-1 loss to the Diamondbacks, it was notable and unusual. This was only the third time in Ruiz's career he struck out thrice in one game. And when you add his final at-bat Thursday against the Cubs, he actually endured through a streak of four consecutive plate appearances with a strikeout.
"I just don't feel like I was feeling like I was a couple days ago," he said. "I'm not using my legs, not using the same approach. I need to go back to keeping it simple and not try to do too much."
Ruiz was hardly alone in struggling against Diamondbacks starter Merrill Kelly, who struck out 10 over seven dominant innings. But his struggles were the least characteristic, given his usual ability to make contact.