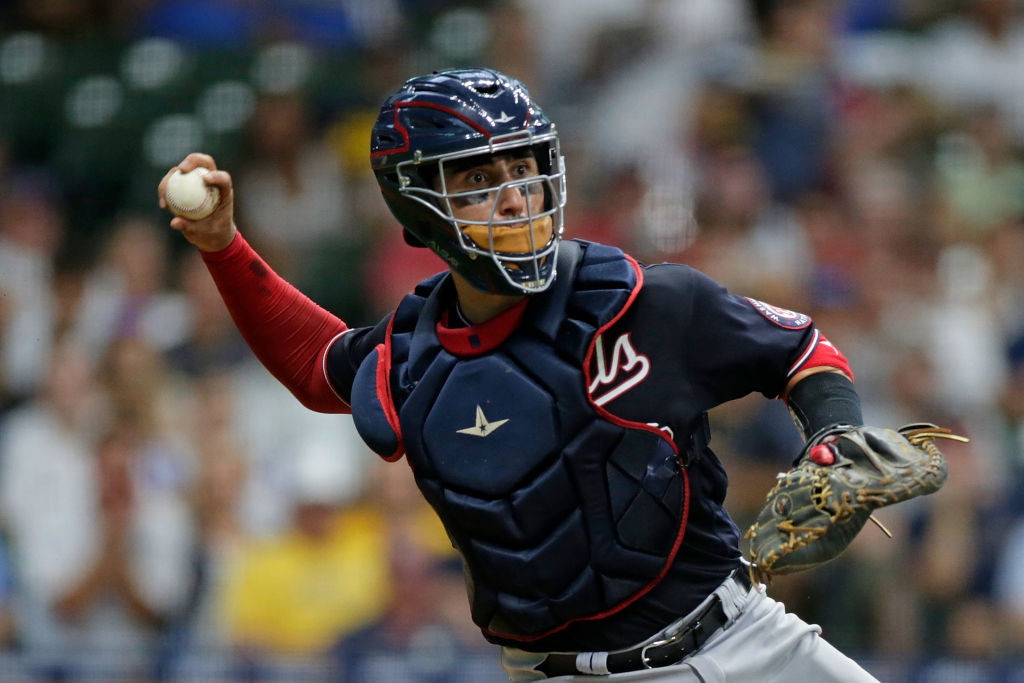 All major league clubs were required to reinstate all players who ended the season on the injured list to their 40-man rosters Thursday, a deadline that prompted the Nationals to cut ties with two healthy players.
The Nats announced that catcher Tres Barrera and reliever Francisco Pérez both cleared waivers and were outrighted to Triple-A Rochester. Barrera and Pérez must now decide whether to accept the assignment and remain with the organization or become free agents.
Those moves were necessary when the Nationals were required to activate six players who had been on the 60-day IL (Stephen Strasburg, Tanner Rainey, Carter Kieboom, Yadiel Hernandez, Jackson Tetreault and Evan Lee), bringing their 40-man roster total to 41.
The club could've removed only one player to get back down to the maximum of 40, but instead opted to remove both Barrera and Pérez, leaving one open slot for now as the offseason commences, with more decisions likely in the next week.
Tuesday is MLB's deadline to add minor leaguers to the 40-man roster in order to protect them from being lost in the Rule 5 draft. Among this winter's Rule 5-eligible prospects are outfielder Jeremy De La Rosa, third baseman Jake Alu, shortstop Jackson Cluff, catcher Drew Millas and right-handers Jake Irvin and Jackson Rutledge.