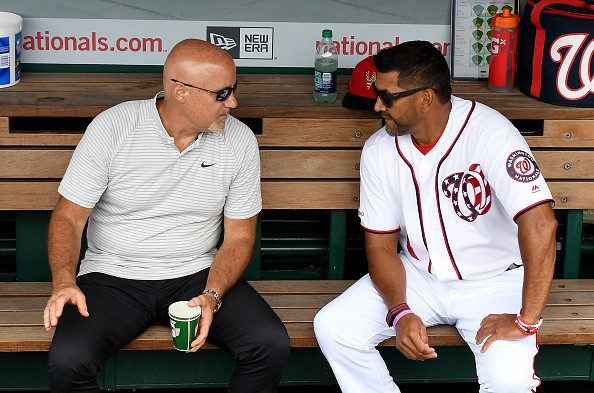 ATLANTA – Mike Rizzo and Davey Martinez both learned they would be back in 2024 within the last month. The fate of Martinez's coaching staff, though, remains undecided heading into the season's final weekend.
Each of the Nationals' eight official major league coaches, not to mention other uniformed coaching personnel, is on an expiring contract. It appears each will head home after Sunday's finale and await word from the organization about the plan for 2024.
"I'm going to sit down with Riz and talk a lot about what needs to transpire for next year," Martinez said earlier this week when asked if he expects any changes to his staff. "We haven't talked yet about that. I'm just trying to finish up our exit meetings with players."
One year ago, Martinez already knew every member of his staff would be returning, each having signed two-year deals the previous winter. That's not the case this time around, though given the club's progress from 55 to at least 70 wins, it stands to reason most (if not all) of the coaches will return.
"You think about where we're at right now, we win a few more games and we've won a lot more games than we did last year," Martinez said. "Developing young players, that's what we've done. They have gotten a lot better. I'm really happy about that and excited about that."