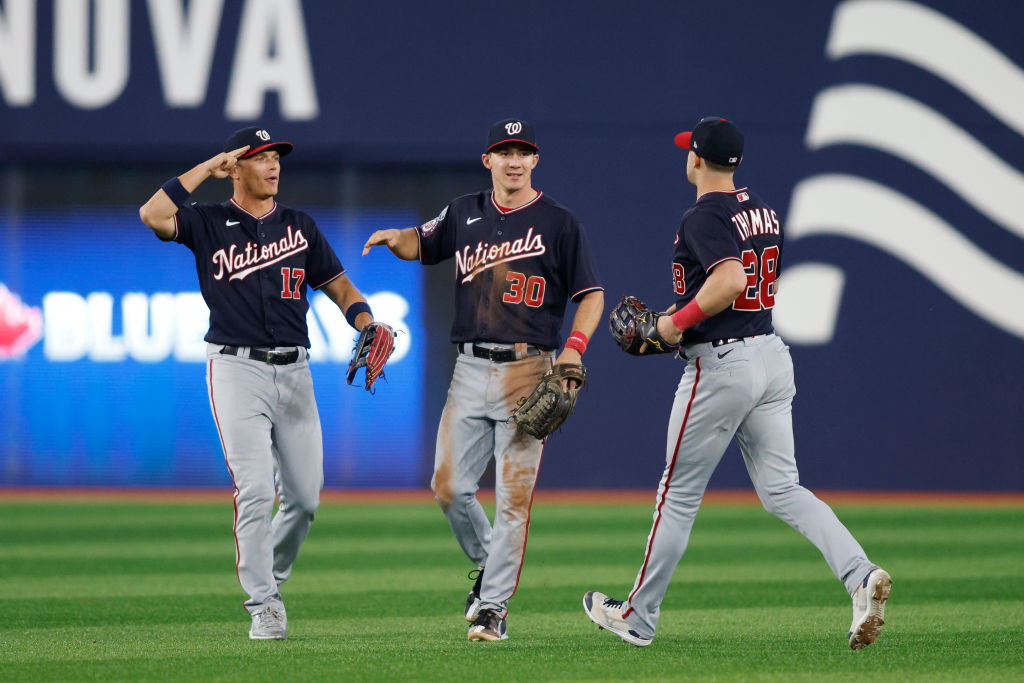 TORONTO – Jacob Young veered slightly in and slightly to his right, calling off his left fielder to catch Daulton Varsho's fairly routine fly ball to center for the second out of the bottom of the eighth inning Tuesday night, looked up and saw Alejandro Kirk take off from third and came to a quick conclusion.
"There's no one else on base," he said. "So you can kind of let it fly."
And let it fly he did. Standing 297 feet from the plate at the time he made the catch, Young fired a perfect strike to catcher Keibert Ruiz, who hauled it in and tagged the unsuspecting Kirk a split-second before his foot crossed the plate, all the while making sure not to block the runner's path and risk getting called for obstruction.
Thus did the Nationals pull off a thrilling 8-2 double play to end the eighth with a two-run lead intact, the emotional high point of a 5-4 victory over the Blue Jays that also included a dramatic ninth-inning escape by closer Kyle Finnegan.
The ninth-inning jam made for the most harrowing moment of the night, but Young's throw one inning prior was the moment everyone in the visitors' clubhouse at Rogers Centre most wanted to talk about afterward.