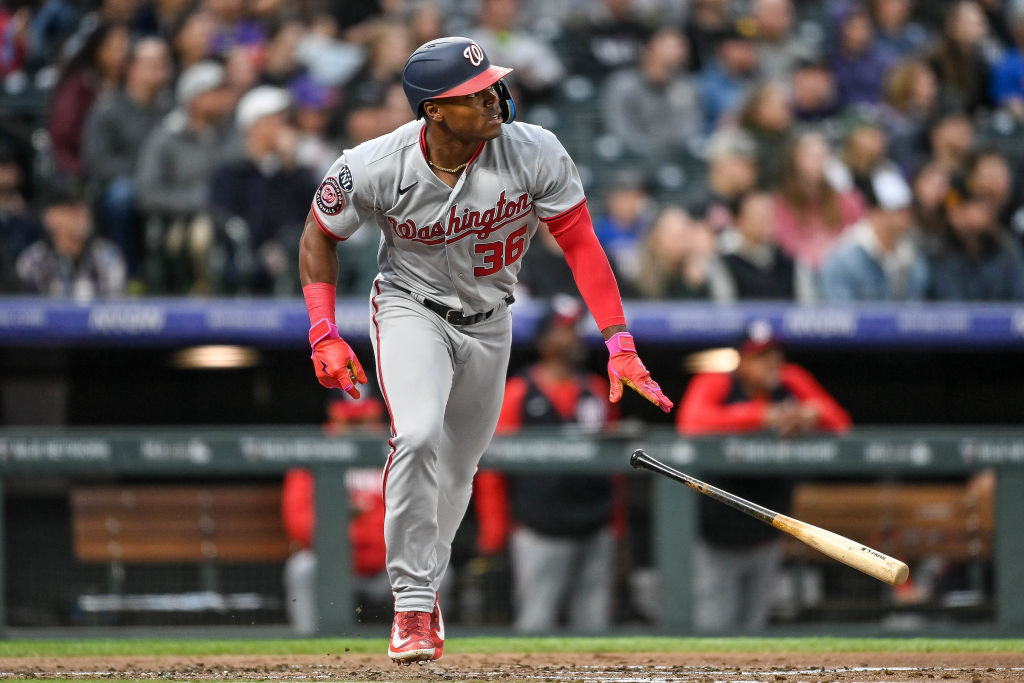 Stone Garrett finds himself back in the Nationals lineup today, the 27-year-old slugger given an opportunity to start in left field after spending the last five games on the bench in the wake of back-to-back impressive performances in Colorado.
Garrett is starting in place of Alex Call, who had been in Davey Martinez's lineup 11 consecutive games, the last eight as leadoff hitter.
Garrett went 6-for-10 with two doubles, a homer and five RBIs during his back-to-back starts last weekend against the Rockies. Martinez said he hadn't been back in the lineup since due to matchups, pointing out the Nationals hadn't faced many left-handers since. Shane Bieber, who starts today for the Guardians, is a right-hander, but Martinez still views this as an advantageous matchup for Garrett.
"This guy throws a lot of off-speed stuff, keeps the ball out over the plate. So I thought it would be a good matchup," the manager said. "Alex has been playing every day, so give him a day (off). Let's get him out there. Like I said before, I've been wanting to get him out there. I think today is a good day."
Call had taken over the everyday job in left field after Corey Dickerson suffered a calf strain in the season's second game. He leads the team with nine walks and sported a .415 on-base percentage six days ago. But he's just 1 for his last 17 with one walk, and has seen his batting average drop to .208, with his on-base percentage down to .322.