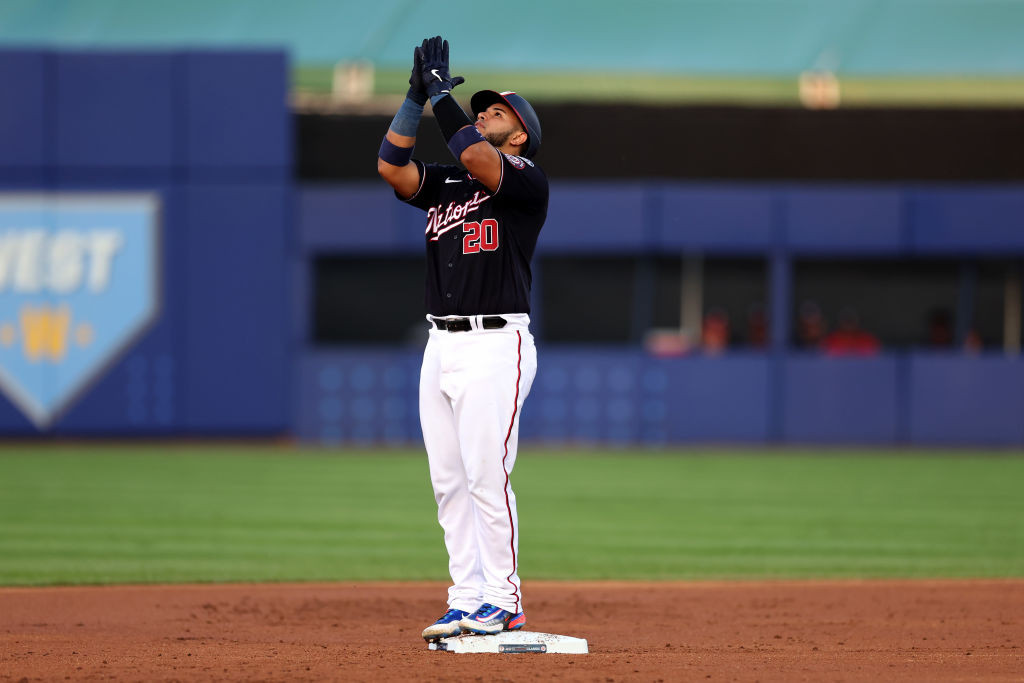 The Nationals need to win a game. Doesn't matter how. Doesn't matter who does it. They just need to win a game for the first time in eight days.
They can get there with a quality pitching performance from Joan Adon, who has offered up a couple of those in five starts since returning to the big leagues last month: once against the Reds, once against the Marlins. This is the first time Adon has faced the Mets this year after two matchups last year in which he allowed seven runs in eight total innings.
The Nats were going to face Carlos Carrasco tonight, but the veteran right-hander is out for the season after a 50-pound barbell fell on his pinky finger and broke it. So instead the Mets send right-hander José Butto to the mound for only his fourth career start. One of those came against the Nationals back on April 25, when he issued six walks in 4 2/3 innings and took the loss.
WASHINGTON NATIONALS vs. NEW YORK METS
Where: Nationals Park
Gametime: 7:05 p.m. EDT
TV: MASN, MLB.tv
Radio: 106.7 FM, MLB.com
Weather: Clear, 92 degrees, wind 5 mph out to left field
NATIONALS
SS CJ Abrams
DH Joey Meneses
C Keibert Ruiz
LF Travis Blankenhorn
1B Dominic Smith
3B Carter Kieboom
2B Jake Alu
RF Alex Call
CF Jacob Young