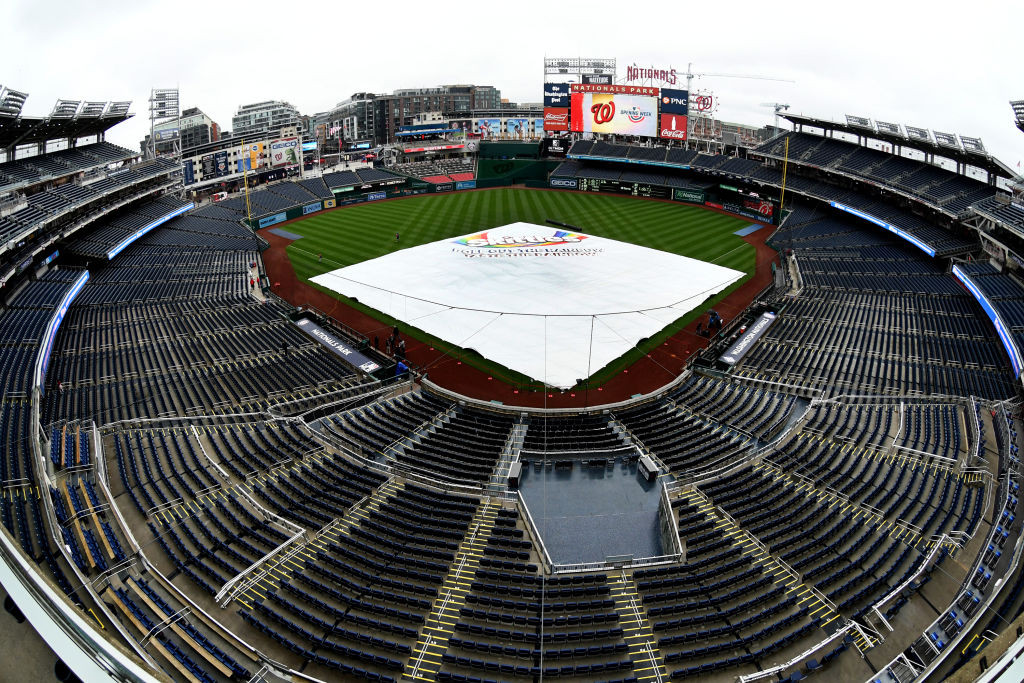 The Nationals have altered this weekend's schedule against the Phillies, moving Saturday's doubleheader up to Friday in an attempt to avoid the worst of the rain that is expected from the remnants of Hurricane Ian.
Saturday's originally scheduled 7:05 p.m. nightcap will now be played Friday at 1:05 p.m. as the opener of a newly created day-night doubleheader at Nationals Park. Fans who hold tickets to the Saturday night game may now use them for Friday's 1:05 p.m. game.
The originally scheduled Friday 7:05 p.m. will proceed as planned, as will the originally scheduled Saturday 1:05 p.m. game and Sunday 1:35 p.m. game, though more changes are possible pending changes in the forecast.
The first round of rain is currently forecast to arrive sometime Friday evening, with on and off rain expected throughout the weekend.
Major League Baseball's original 2022 schedule had this as a three-game series to end the regular season. But when the league's lockout of players forced the postponement of the season's first week, it added another game to the Nationals-Phillies series to make up for one of two lost April games. The original opening series between the Nats and Mets in New York was then added to the end of the season, and those teams will now play Monday through Wednesday at Citi Field.