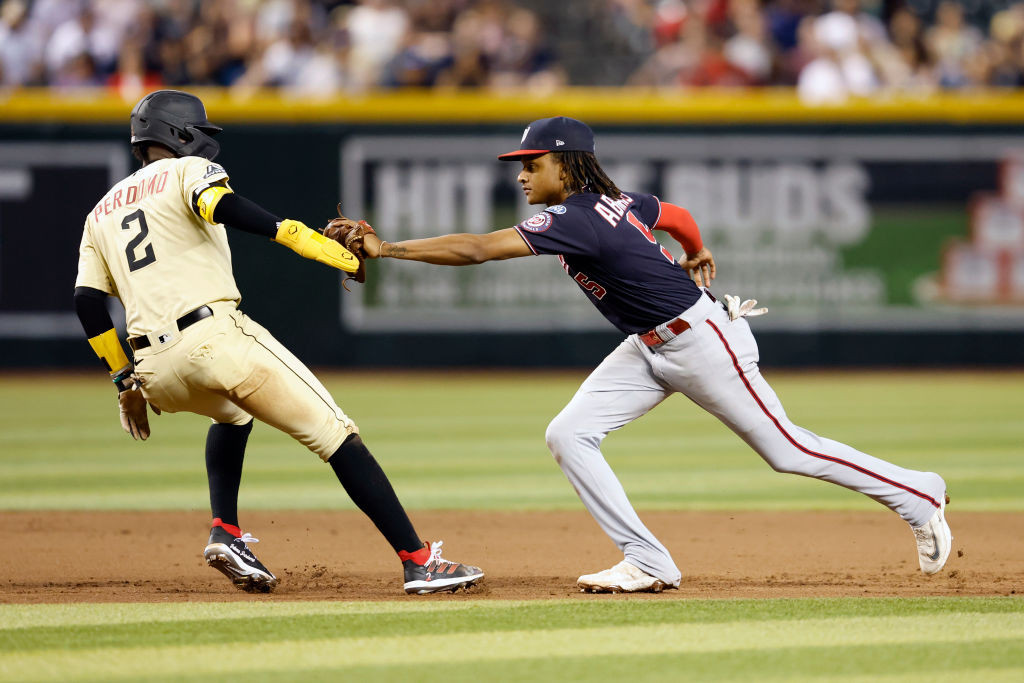 PHOENIX – Even on an unseasonably cool, 79-degree evening in these parts, the ball always flies well at Chase Field, especially when the roof and outfield panels are open. A power-starved Nationals lineup took the field tonight hoping to take advantage of that in its series opener against the Diamondbacks and throughout the weekend.
Alas, one must actually make contact to have a chance to hit the ball out of any park. And on this night against Merrill Kelly, that seemingly simple task proved far too difficult for the Nats.
Behind a 10-strikeout performance from their right-hander, the Diamondbacks emerged victorious, 3-1, the Nationals once again unable to provide much run support for star-crossed starter Josiah Gray.
Gray wasn't in peak form tonight, allowing three runs over five innings. But he would've needed to be perfect to best Kelly, who had the Nats eating out of his hand.
Even Keibert Ruiz, the best contact hitter on the team and one of the best in the majors, couldn't get the bat on the ball. The young catcher struck out in all three of his plate appearances against Kelly, his first three-strikeout game this season and only the third of his career.