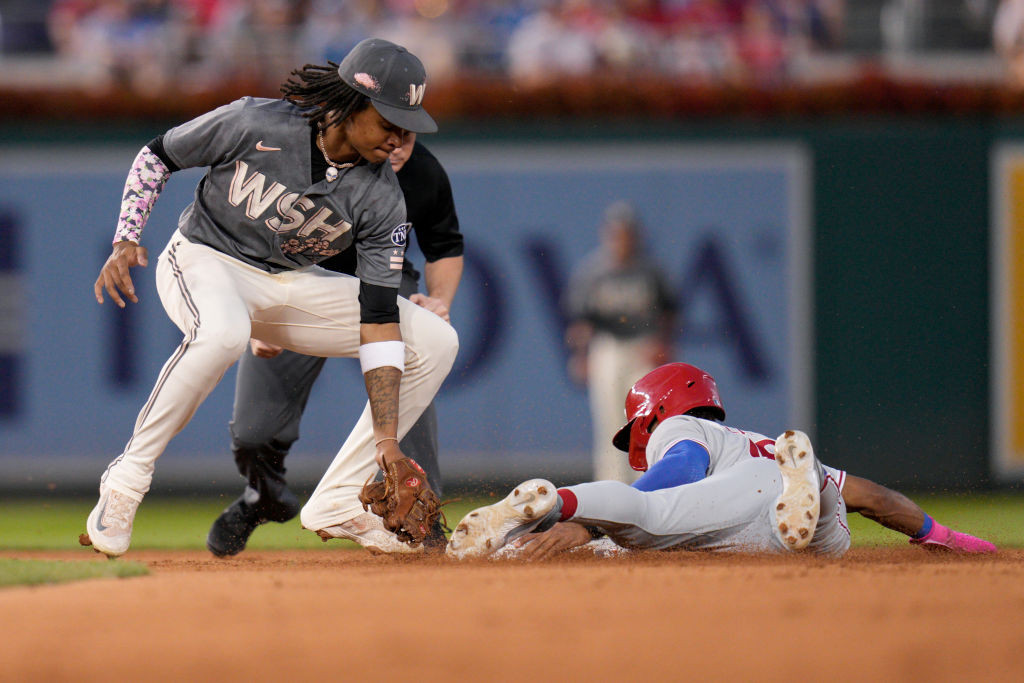 CJ Abrams has missed only 12 games this season. Lane Thomas has missed only five. Tonight, the Nationals will be without both stalwarts for the first time in 2023.
Davey Martinez's lineup card for the series opener against the Mets doesn't look like any previous one he has submitted this season. Rookie Jacob Young is leading off, with Joey Meneses batting second, Keibert Ruiz slotted third and Riley Adams hitting cleanup for the first time in his career.
Such is the byproduct of a lineup missing the team's usual No. 1 and No. 2 hitter.
Abrams' day off was scheduled, according to Martinez, who noted how the 22-year-old shortstop has looked worn down in the last week as a tough schedule and the reality of September baseball converged.
"The way he plays the game, he's constantly using his legs," Martinez said. "He plays a premium position. He's constantly running, on his feet, stealing bases. He's been doing a lot of things, diving everywhere. I just felt like over the last few days – and the fact it's going to be so hot – having a day off yesterday and a day off today could reset him a little bit."