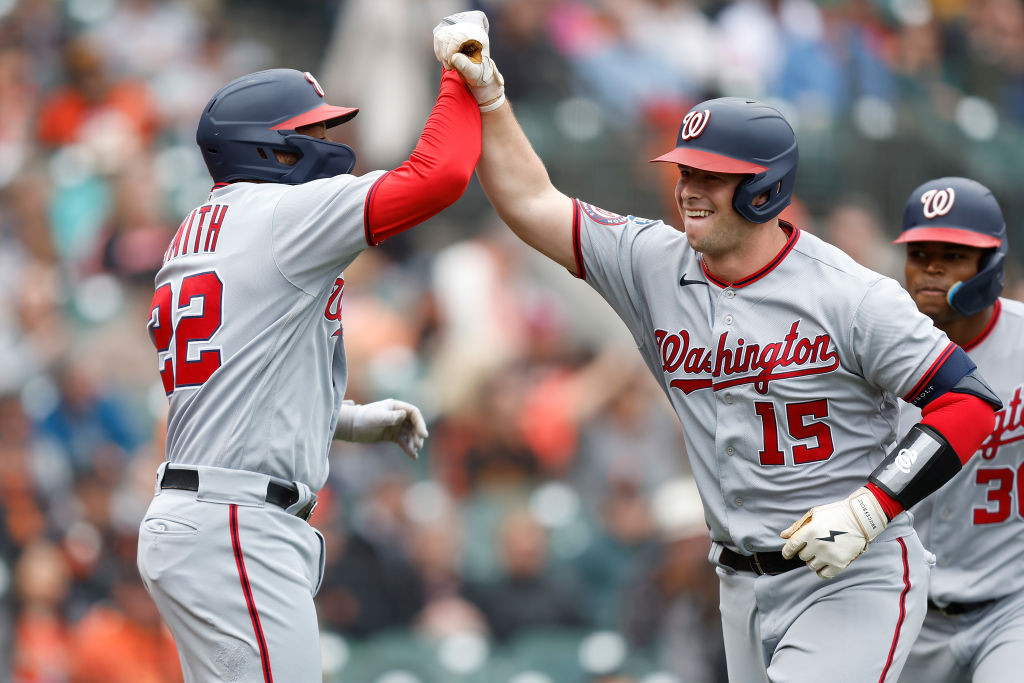 SAN FRANCISCO – Run support is a funny thing. It comes and goes, often without rationale or explanation. Some guys get tons of it. Some never get it. Some have no idea what they're going to get from one game to the next.
Josiah Gray had been the biggest victim in the Nationals rotation, really in the major leagues, through much of April, the recipient of a grand total of one run from his teammates through his first four starts of the season.
And then something funny happened. The Nats started hitting on the days Gray pitched. They scored five runs April 25 in New York. They scored seven runs April 30 against the Pirates. And this afternoon, they torched left-hander Sean Manaea early and often en route to an 11-6 dismantling of the Giants, who scored four late runs off the bullpen to make the final margin look far more competitive than it was in reality.
That kind of support allowed Gray to cruise through seven innings on a cool, 57-degree Wednesday afternoon along the shores of the San Francisco Bay, earning his third win of the season and leading the Nationals to another series win on the road.
"It's been great," Gray said. "I think with our guys going out there early and scoring runs, it kind of puts you at ease. You go out there and make your pitches, and when you see three runs in the first two innings, it gets you at ease. You don't have to nibble as much. These guys have been phenomenal the way they've supported me the last few outings. I hope it keeps going, because when we're scoring runs early and often, we're a really good team."