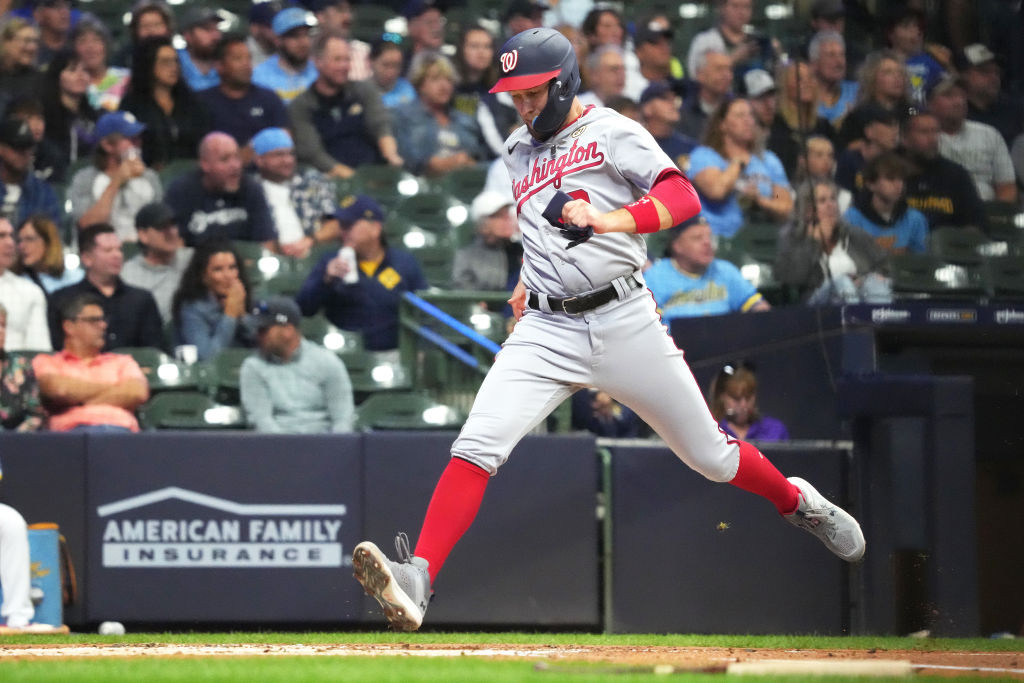 MILWAUKEE – Carter Kieboom was probably still thinking about his final at-bat of the night, the one that led off the top of the ninth, the one that saw him get ahead in the count 3-0 and then take what he thought was ball four from Devin Williams, only for Brian O'Nora to call it a strike and ultimately lead to a strikeout that changed the tenor of that inning.
It made for a frustrating conclusion to Friday evening for Kieboom, who appeared to have some words for O'Nora as he walked back toward the Nationals dugout. It should not, however, completely detract from everything else he did during the course of the game, his best game at the plate in a while.
"He thought that one pitch was a ball," manager Davey Martinez said following a frustrating, 5-3 loss to the Brewers. "I haven't looked at it yet. But he swung the bat really well today."
Final at-bat aside, Kieboom indeed swung the bat much better Friday than he had in recent weeks. He doubled home a run in the first inning. He drew a walk in the fourth. He singled in the sixth. All told, Kieboom reached base as many times as he had in his previous seven games, totaling 22 plate appearances.
It's a far cry from Kieboom's first week back in the majors, during which he homered three times in his first 23 plate appearances and seemed to be telling the Nats he deserved another crack at the starting third baseman's job he had squandered several times in past years before missing 2022 following Tommy John surgery.