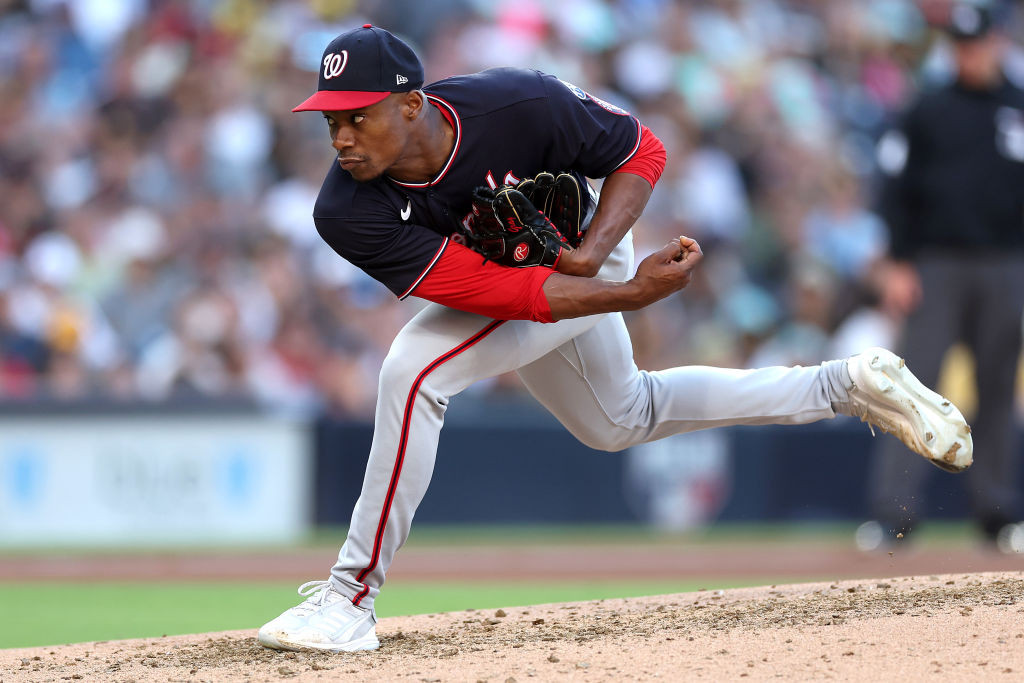 SAN DIEGO – How's this for a formula for success on a lovely Saturday evening at Petco Park: Get two early solo homers from your power-starved lineup, then ask your pitching staff to shut out the Padres' potent bats the rest of the way?
OK, so that may not have been Davey Martinez's preferred plan entering the day. Given his team's major league worst minus-44 home run differential entering the day, why would it have been? But as this game proceeded, it became clear this would be the only way the Nationals were going to emerge victorious.
And when they pulled it off, topping the Padres 2-0 behind some of the best pitching they've seen all year, it felt as sweet as any of their previous 28 victories this season.
"That," Martinez said, "was a good one."
Jeimer Candelario and Lane Thomas provided the early offense, with Candelario homering in the first and Thomas homering in the third to give their team the lead. Josiah Gray turned in 5 1/3 scoreless, if not exactly efficient, innings to maintain that two-run lead. And then Martinez entrusted the game's final 11 outs to the three remaining healthy relievers he trusts in high-leverage spots: Mason Thompson, Kyle Finnegan and Hunter Harvey.