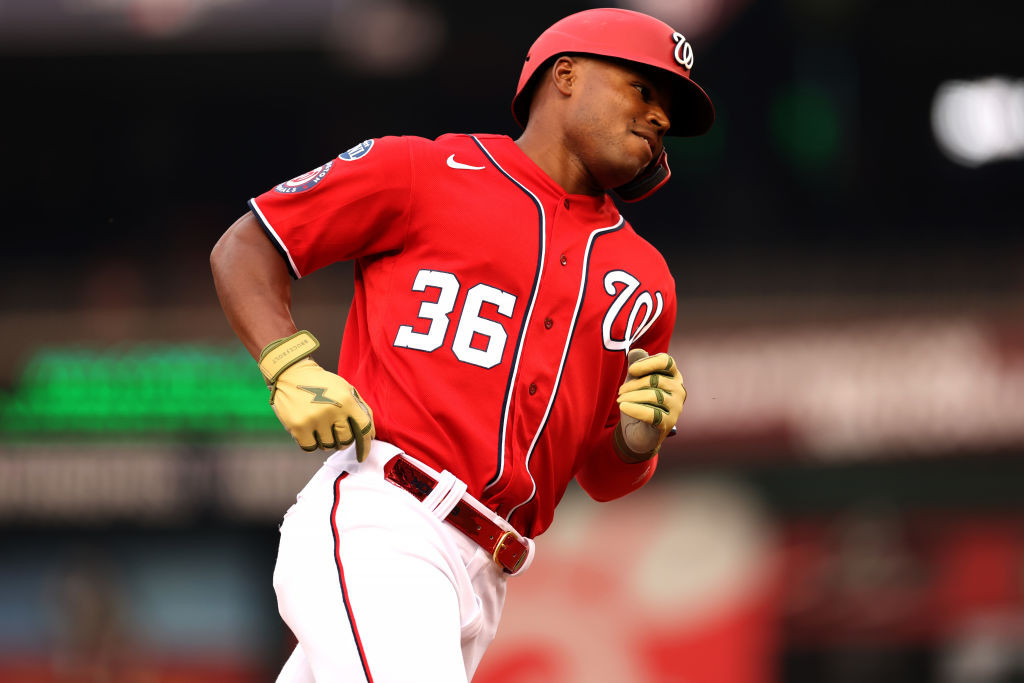 The sting of the Nationals' 10-5 loss to the Diamondbacks still loomed over the entire home clubhouse Tuesday night, but Stone Garrett couldn't help but light up when asked about the grand slam he clubbed way back in the first inning off a team and a pitcher he knew all too well.
"It felt freaking good," the 27-year-old said, his smile growing wide. "That's my best friend pitching. And your old team. Keibert (Ruiz) just hit two home runs off his old team (last week at Dodger Stadium), so it feels good. Revenge game."
Designated for assignment by Arizona last November, then signed by the Nats two weeks later, Garrett already faced his former team last month at Chase Field. And he already faced Tommy Henry, the 25-year-old left-hander who became one of his closest friends and a regular roommate through their respective treks up the organizational ladder.
This, though, meant far more. With the bases loaded in the bottom of the first, Garrett launched a changeup from his good buddy deep to left, the ball clearing the fence for the first grand slam of his career and the first grand slam by any Nationals player at home since Yan Gomes on June 15, 2021.
"It felt like a good pitch," Henry told reporters in the visitors' clubhouse. "Yeah, it's unfortunate it was him. It's unfortunate in any circumstance, but unfortunate it was him because I probably won't hear the end of it now."