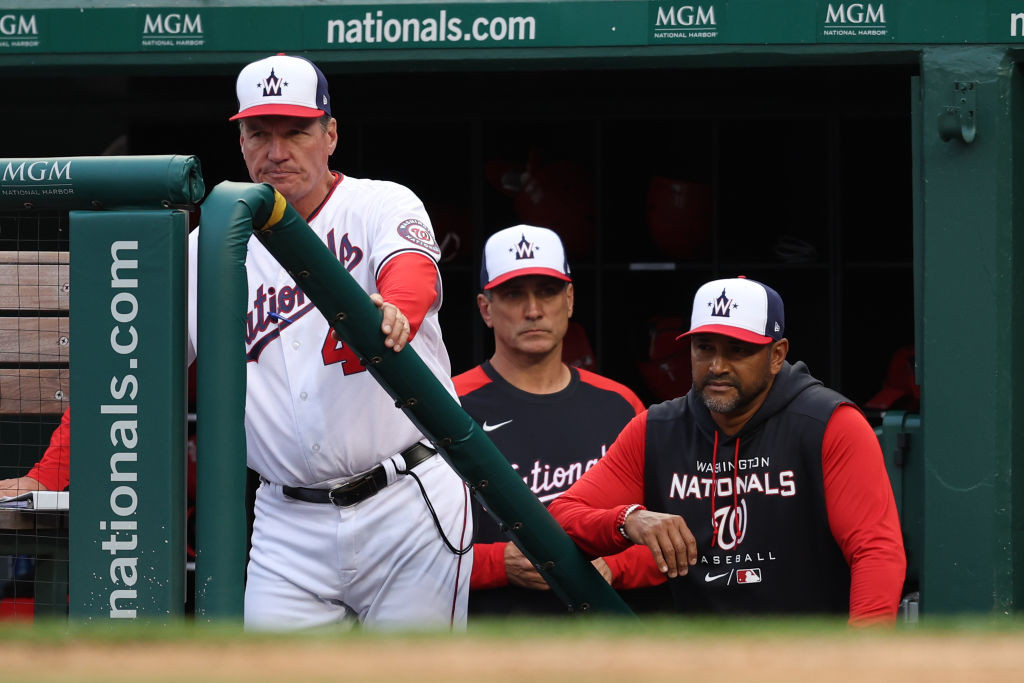 LOS ANGELES – As the eighth inning became the ninth inning Tuesday night at Dodger Stadium, the Nationals suddenly holding a 4-3 lead following Luis García's dramatic home run, Hunter Harvey looked around the bullpen and tried to figure out who was about to be told to start warming up.
With Kyle Finnegan and Carl Edwards Jr. both unavailable after pitching the previous two nights, Harvey's attention immediately turned to Steve Cishek, the 36-year-old veteran with 133 saves on his big league resume.
"I was about 100 percent sure it was going to be Cishek," Harvey said this morning. "That was my guess. He's been around for 11 years. He's got a bunch of saves. I was sure he was going to be the guy. So when they called down and said it was going to be me … it's kind of crazy to even think I'm even getting this opportunity."
Harvey indeed was manager Davey Martinez's choice to close the game. The 27-year-old right-hander's heart started racing at the thought of entering for his first major league save opportunity, before a sellout crowd at Dodger Stadium, of all places.
And though the Nationals lineup actually took the save opportunity away by tacking on four runs in the top of the ninth to extend the lead to 8-3, Harvey's experience wasn't diminished in the least. He retired the side, getting Mookie Betts to ground to third for the final out of one the team's biggest wins of this otherwise dismal season.