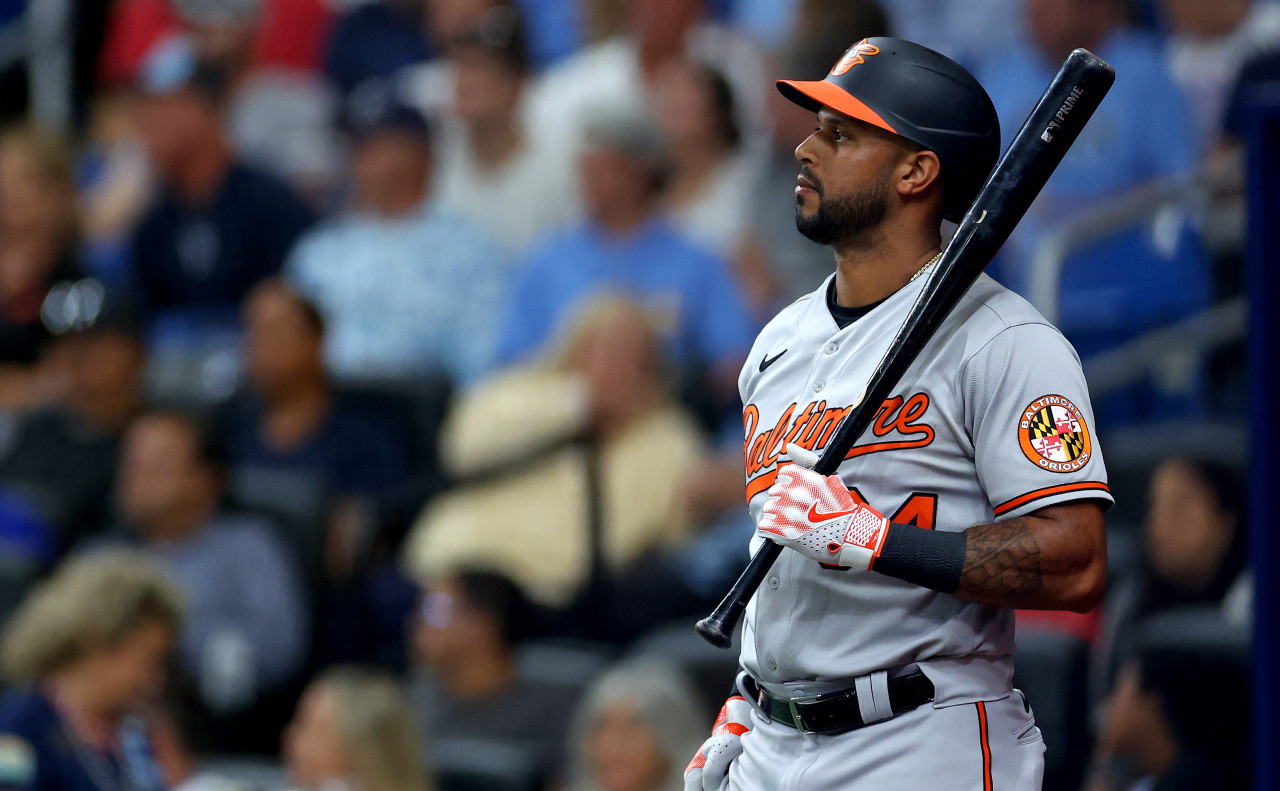 HOUSTON - Aaron Hicks is out of tonight's Orioles lineup after leaving last night's game in the ninth inning with cramping in his hamstring. However, Hicks is walking without a limp today and said he should be available.
"I feel good today," Hicks said.  "I can play today. I'm good to go. Just got to hydrate and get things going a little quicker than normal."
Hicks slid into second base last night and felt the hamstring grab, but it became much worse after he was ready to run onto the field for the bottom of the ninth.
"Obviously, it was enough to where I couldn't finish the inning," he said.
"I feel amazing because the last thing you want to happen is for it to keep happening. Today, I feel really good. I've been hydrating a lot. So, I'll be good to go if I have to come in later in the game."