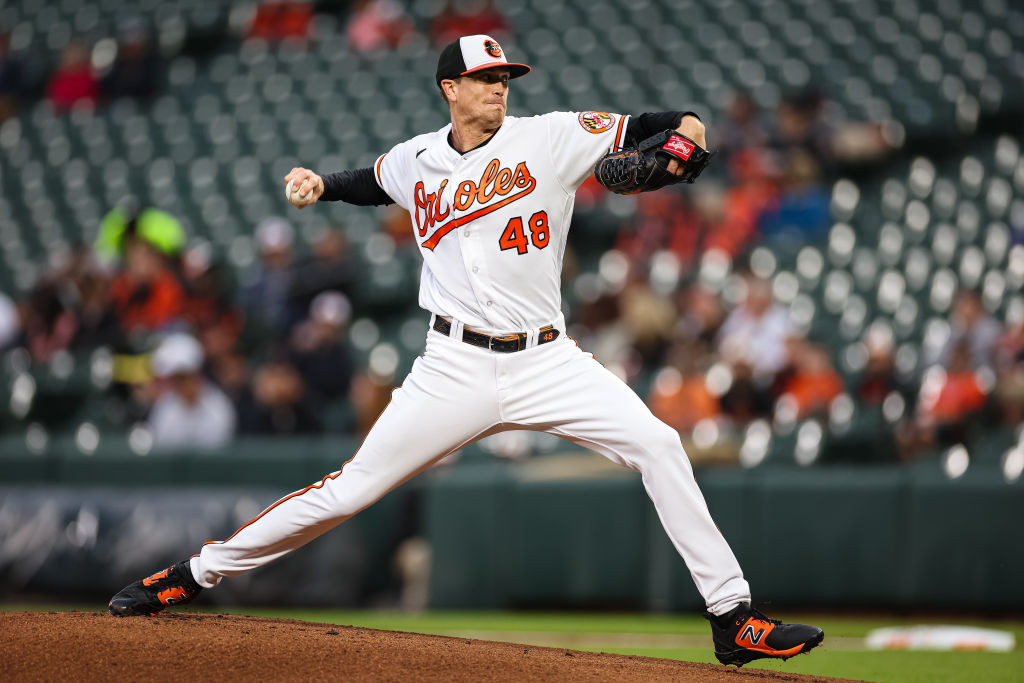 Storms moved out of the area, the tarp was peeled back, and the Orioles began tonight's game on time, an unlikely proposition based on the ominous forecast.
Kyle Gibson's dominance was delayed.
Gibson had to work through a bases-loaded jam in the first inning that cost him 24 pitches. He allowed one run and two hits in 6 1/3, striking out 11 to match his career high, and the Orioles defeated the Tigers 5-1 before an announced crowd of 12,194 at Camden Yards.
Ramón Urías had a three-run double in the third inning before his ejection, James McCann hit his first home run in the fourth, and the Orioles improved to 13-7. They've won five games in a row and nine of 11, and they go for a series sweep on Sunday with Grayson Rodriguez opposing Eduardo Rodriguez.
Gibson was averaging 4.9 strikeouts per nine innings in his first four starts. He registered five tonight through the second to equal his season high and had nine through the fifth. His 11th concluded the sixth.