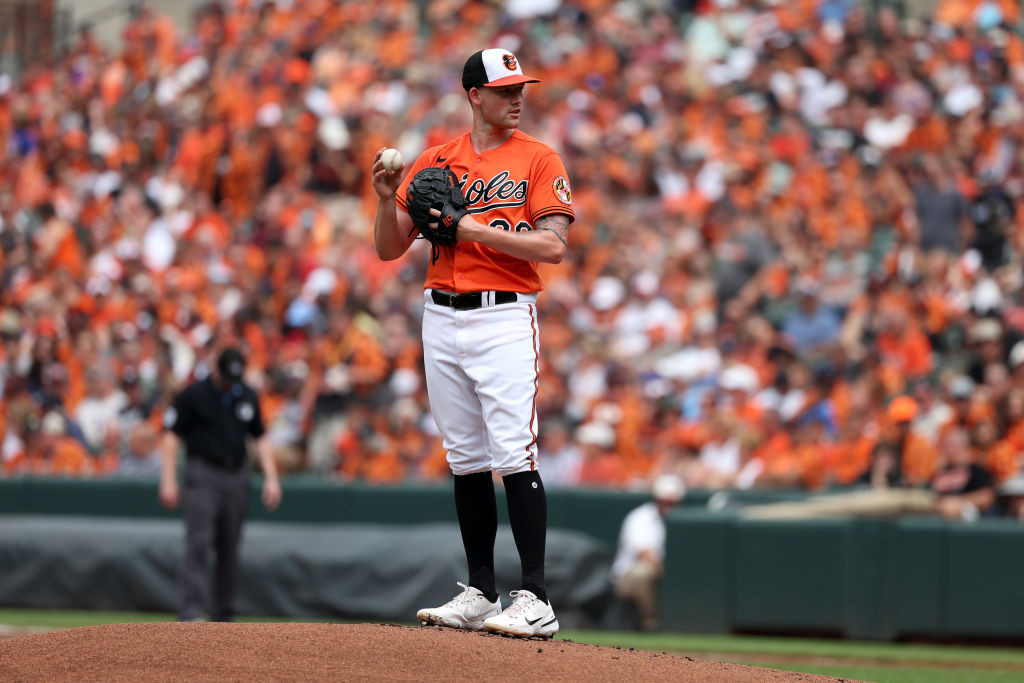 Kyle Bradish is named the starter for tonight's game against the Rockies, the line moving again while the Orioles wait on Jack Flaherty.
No one who is new to the rotation is anticipated at this point. The same crew, one of the distinct differences from the past.
The Orioles have used only eight starting pitchers this season, the third-lowest total in the majors. And that includes Keegan Akin, who worked one inning as an opener on May 31 against the Guardians. He's on the 60-day injured list.
The other starters are more memorable: Bradish, Flaherty, Kyle Gibson, Tyler Wells, Dean Kremer, Grayson Rodriguez and Cole Irvin.
The Blue Jays and Nationals were tied for fewest with seven heading into the weekend. The Twins, Brewers, White Sox, Cubs and Angels were ahead of the Orioles with nine.