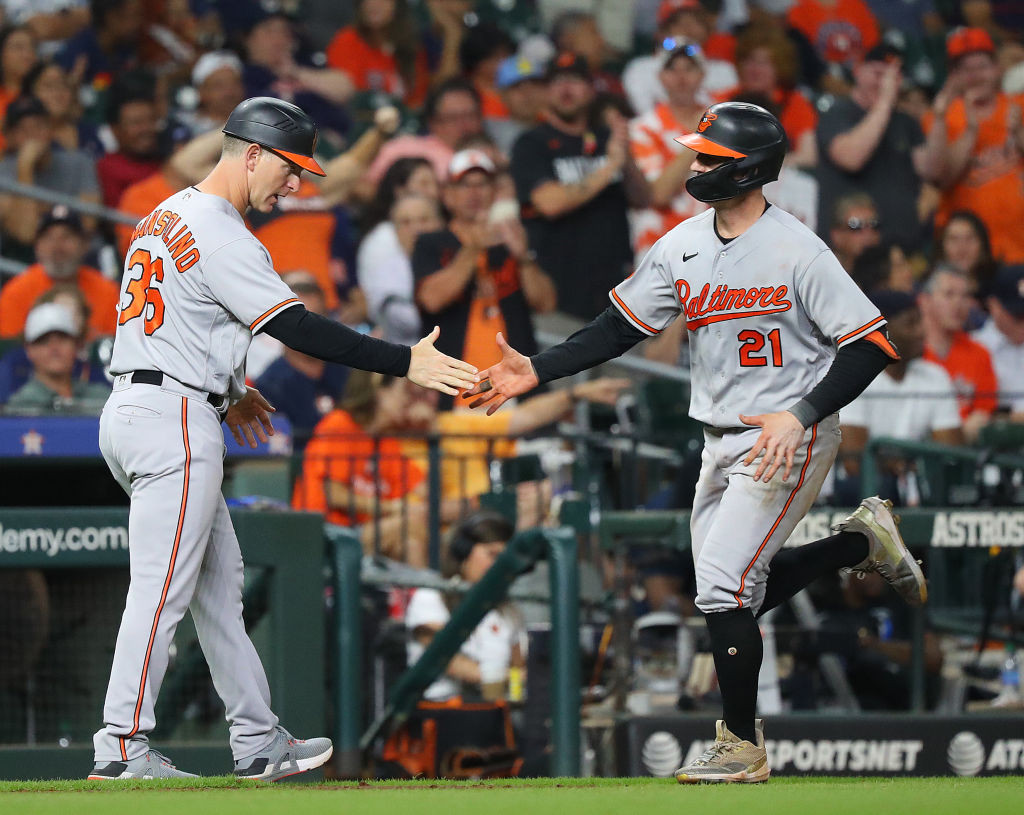 HOUSTON – The homer hose is curled up like a snake on the Orioles' bench, retaining its name and purpose. Only water is poured into it unless the celebration is tied to a clinching. And it can strike at any moment.
Ryan O'Hearn chugged from it in the first inning tonight, and Austin Hays took his turn in the third. Hays guzzled again in the seventh, as did rookie Heston Kjerstad. Hydrating in Houston and hoisting the Orioles closer to a division title.
O'Hearn and Hays accounted for five early runs, twice providing leads, and the Orioles kept mashing in a 9-5 victory over the Astros before an announced crowd of 35,050 at Minute Maid Park.
The magic number is eight to claim the first American League East title since 2014. The Rays also won and remain 2 ½ games behind the Orioles.
The bullpen covered 4 1/3 innings, including two by Jack Flaherty, and the Orioles won their 95th game and 31st series. They'll attempt to record their 10th sweep before flying to Cleveland.