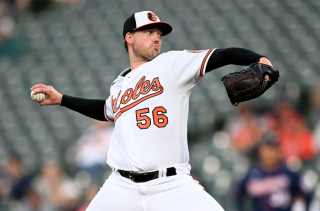 CHICAGO – The Orioles received positive news on Kyle Bradish's rehab start last night at Double-A Bowie.
His right foot felt good.
The rest is just numbers, some more favorable than others.
Bradish threw 82 pitches in five innings, so he's stretched out. He allowed four runs (three earned) and three hits with one walk, five strikeouts and a home run. All of Akron's scoring came in the fourth.
The Orioles could activate Bradish from the 15-day injured list on Wednesday and give him the start in D.C.