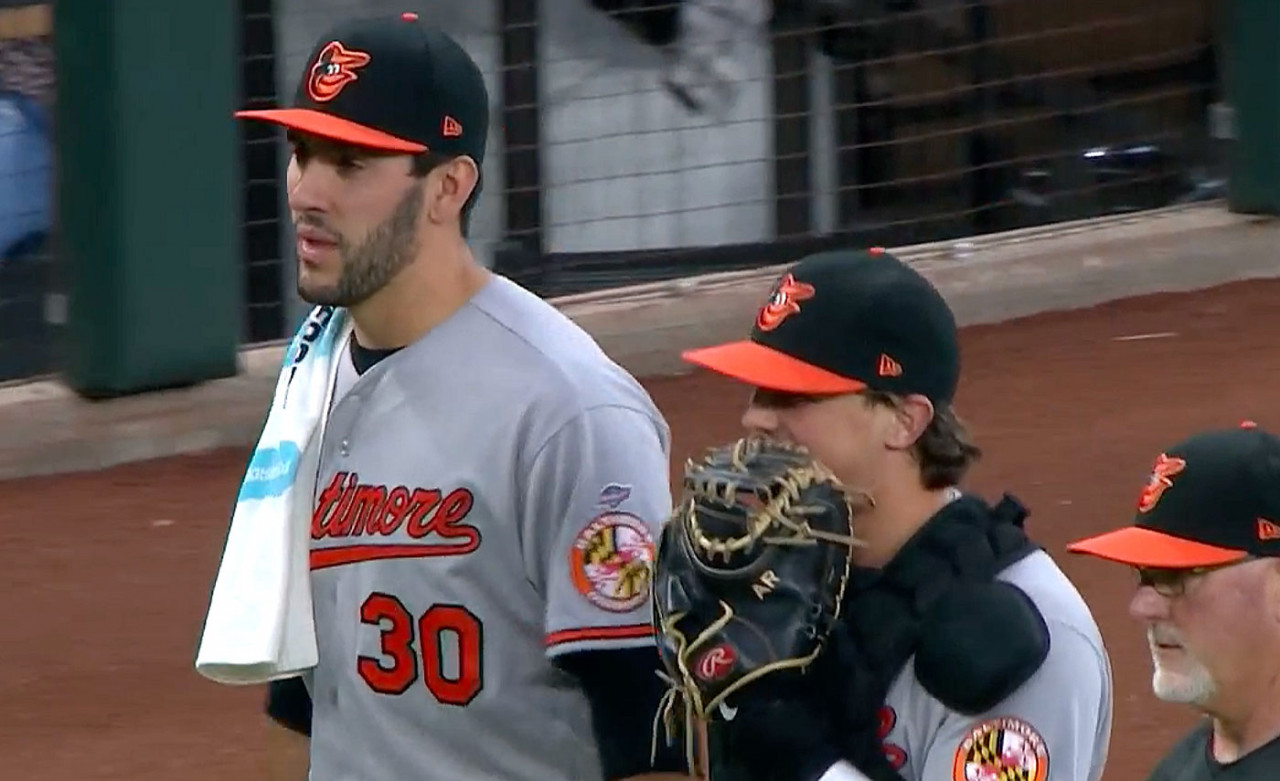 Grayson Rodriguez was the next man up.
The Orioles optioned Rodriguez while making their final rounds of cuts in spring training, viewing him as the sixth pitcher for a five-man rotation. A spot opened with Kyle Bradish going on the 15-day injured list this morning with a right foot contusion, and Rodriguez flew into Texas last night.
How Rodriguez fared in Friday's start with Triple-A Norfolk wasn't a factor in the club's decision. The organization's top pitching prospect allowed three runs (two earned) and walked four Durham batters in four innings, but he was the choice under these circumstances.
Rather than start the fifth game of the season in Texas, which seemed to be the original plan before the surprising camp cut, Rodriguez had a brief stay in Triple-A and arrived a day later for his major league debut.
Rodriguez would have pitched Thursday for the Tides, with Drew Rom going tonight. Bruce Zimmermann and Spenser Watkins already made their first appearances over the weekend and weren't available.