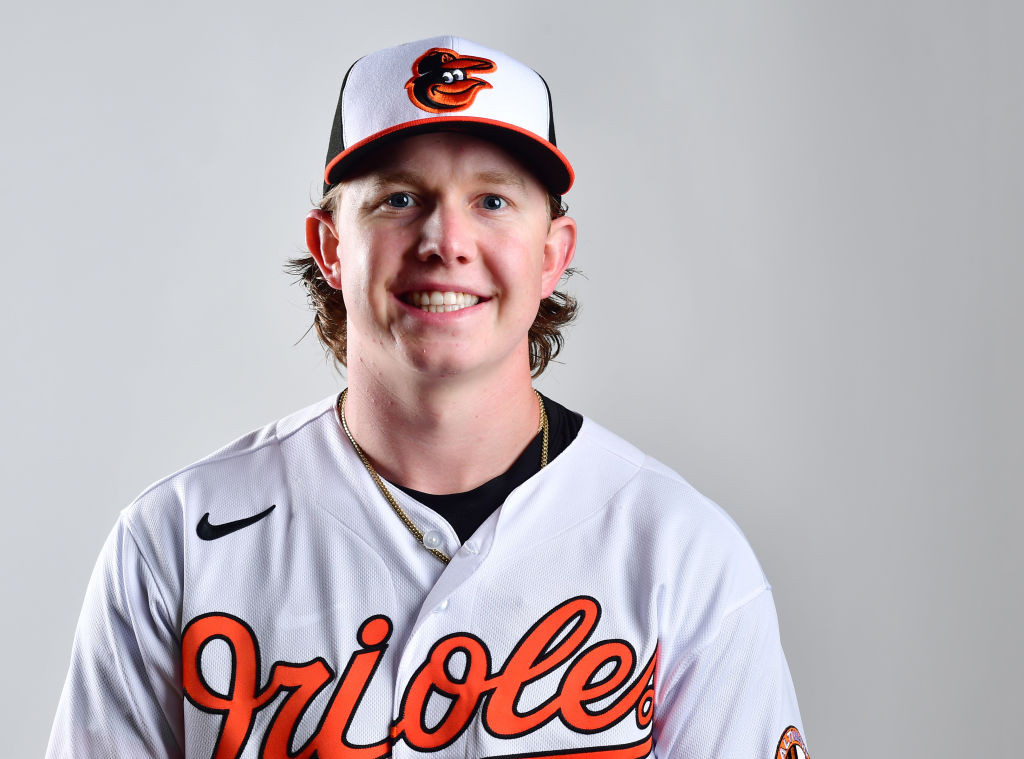 The Orioles must proceed through their important four-game series and the ensuing days without their closer and, for now, their starting first baseman. But how long?
Félix Bautista is on the injured list with a slight tear of his ulnar collateral ligament – he's playing catch on flat ground while the team determines whether he can pitch again this year - but Ryan Mountcastle didn't join him today.
Mountcastle injured his left shoulder last night and underwent an MRI, but outfielder Heston Kjerstad, the second-overall pick in the 2022 draft and one of the top prospects in baseball, had his contract selected from Triple-A Norfolk and Ryan McKenna was optioned. Mountcastle stays on the active roster and perhaps retains his day-to-day status.
Infielder Terrin Vavra was recalled from Norfolk and transferred to the 60-day injured list to make room for Kjerstad on the 40-man roster. Vavra has a shoulder strain and receives his major league salary and service time.
Also, reliever Bryan Baker was recalled from Norfolk and left-hander Nick Vespi was optioned for a fifth time. Vespi can't be optioned again without passing through waivers.