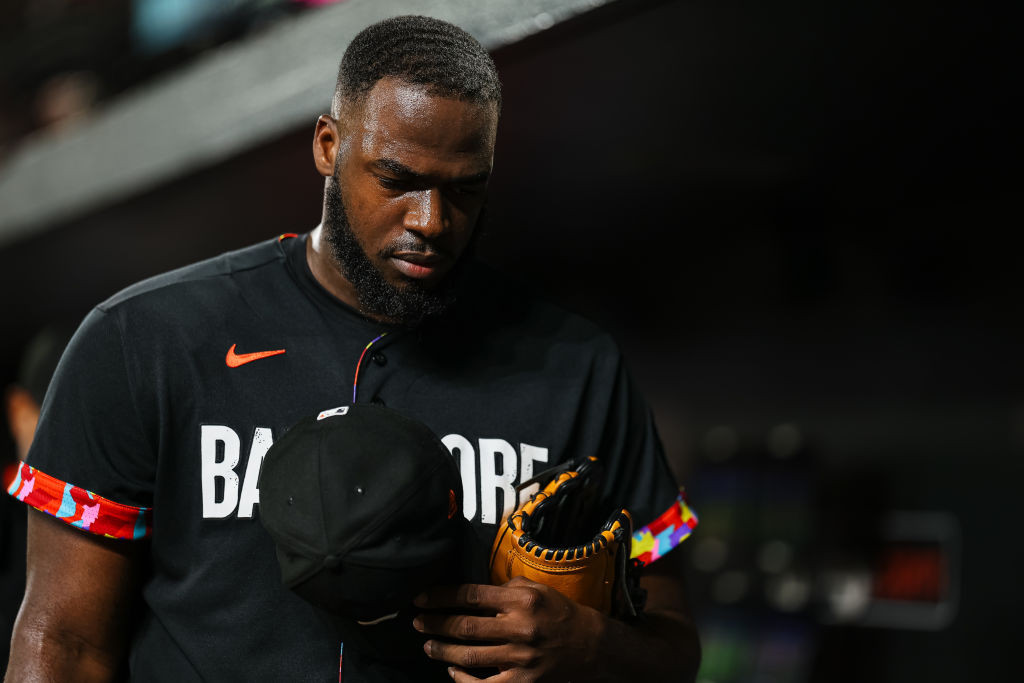 BOSTON – Orioles closer Félix Bautista played catch again today, increasing the distance on flat ground during his second session after a brief pause.
The club is downplaying the significance of it.
Bautista also threw in Anaheim while on the injured list with discomfort in his right elbow, described only as a "right UCL injury."
"We're going to see how he feels," said manager Brandon Hyde. "We're just kind of monitoring it day-to-day. It was just kind of a see how he feels, play a little catch today."
Asked if Bautista throwing is a good sign, Hyde said, "I wouldn't put any emphasis positive or negative about it. He was playing a little bit of catch, kind of seeing how he feels today.