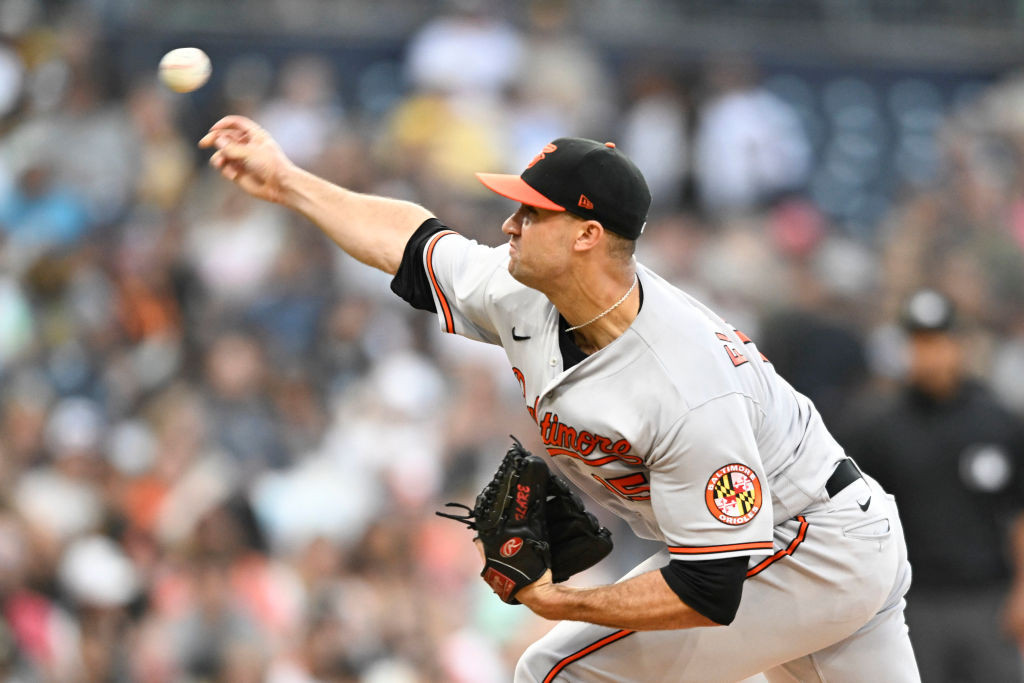 PHOENIX - The Orioles have played four regular season series in Arizona and lost all four to the Diamondbacks. They lost series there in 2002, 2007, 2013 and 2019.
But after winning 7-3 Saturday night at Chase Field, the O's can take this series with a win this afternoon against Arizona (70-66).
The D-backs, who won 4-2 on Friday night, have won five of their last six series, and are 11-6 their past 17 games and 13-7 in the last 20. They are 36-33 at home and 18-18 versus American League clubs.
Right-hander Kyle Bradish, pitching for the first time in his home state as a big leaguer, got the win last night for the Orioles, allowing two runs and four hits over six innings on a career-high 107 pitches.
He has allowed two earned runs or fewer for five consecutive starts, recording a 1.88 ERA in that span. In 14 games since mid-June he has gone 8-4 with a 2.28 ERA.