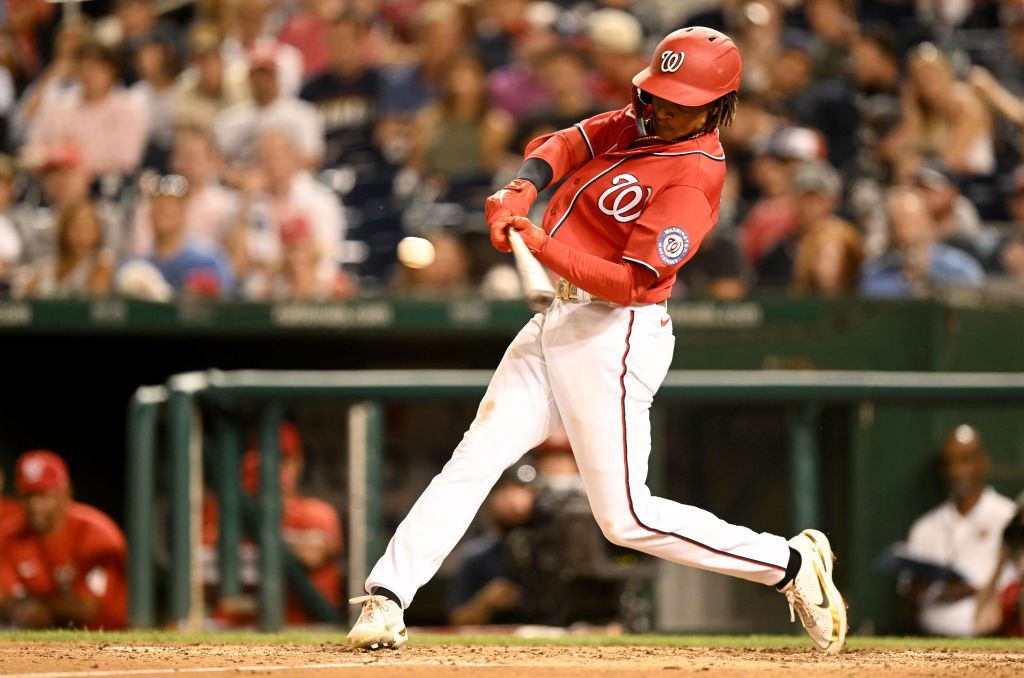 The last full week of the regular season is here, and with 10 games against division rivals playing for postseason positions remaining on the schedule, the Nationals can have an effect on the October playoff picture.
Tonight begins a three-game set against the Braves, who beat the Nats two out of three last week in Atlanta. The Braves have already secured their spot in the postseason but are looking to gain ground on the Mets, who have a 1 ½ game lead in the National League East and are idle today before starting a home series against the Marlins tomorrow. Having struggled against divisional foes all season long, the Nats are just 4-12 against the Braves this year and 1-6 against them at Nationals Park. 
Cory Abbott will make his eighth start of the season tonight while still searching for his first major league win. He's 0-3 with a 4.85 ERA over his 14 appearances on the season with a 5.70 ERA as a starter. His lone outing against the Braves came in his last start a week ago, when he allowed four runs with six hits and two walks over four innings at Truist Park.
Likewise, rookie right-hander Bryce Elder will make his second consecutive start against the Nats. He held them to just one run on four hits and two walks with six strikeouts over 5 ⅔ innings on Wednesday, a game in which the Nats rallied to win. Elder is 1-3 with a 3.38 ERA over his eight appearances, seven of which were starts.
ATLANTA BRAVES at WASHINGTON NATIONALS
Where: Nationals Park
Gametime: 7:05 p.m. EDT
TV: MASN, MLB Network (outside of D.C. and Atlanta markets only), MLB.tv
Radio: 106.7 The Fan, MLB.com
Weather: Partly cloudy, 70 degrees, wind 7 mph left field to right field