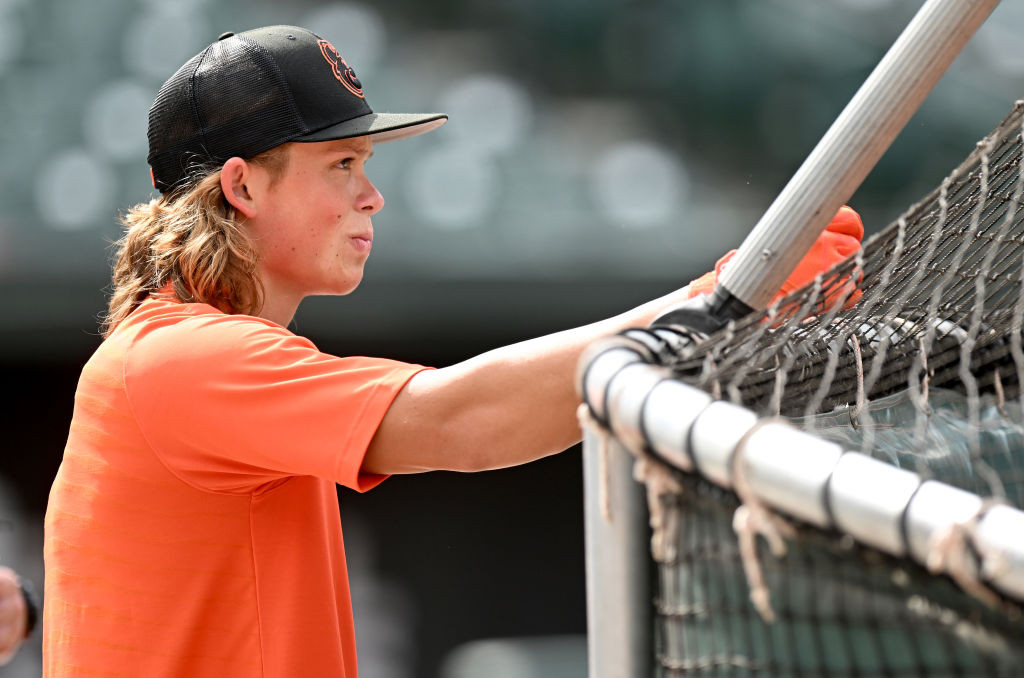 Shortstop Jackson Holliday signed his first professional contract yesterday, the $8.19 million bonus setting a record for a high school selection. A big-time perk for going one/one.
Holliday hasn't made an extravagant purchase or drawn up a shopping list. He smiled about it yesterday, one of those moments that reminded you of his youth, that he's still a kid.
"I already got a car," he said, "so nothing yet."
He has plenty of time. And a family that's instilled the right values.
Holliday never thought about doing something else with his life, to pursue a different dream, and there are witnesses to it in his household. Never a time when he wanted to ditch the sport that his father, Matt, played in the majors for 15 seasons.