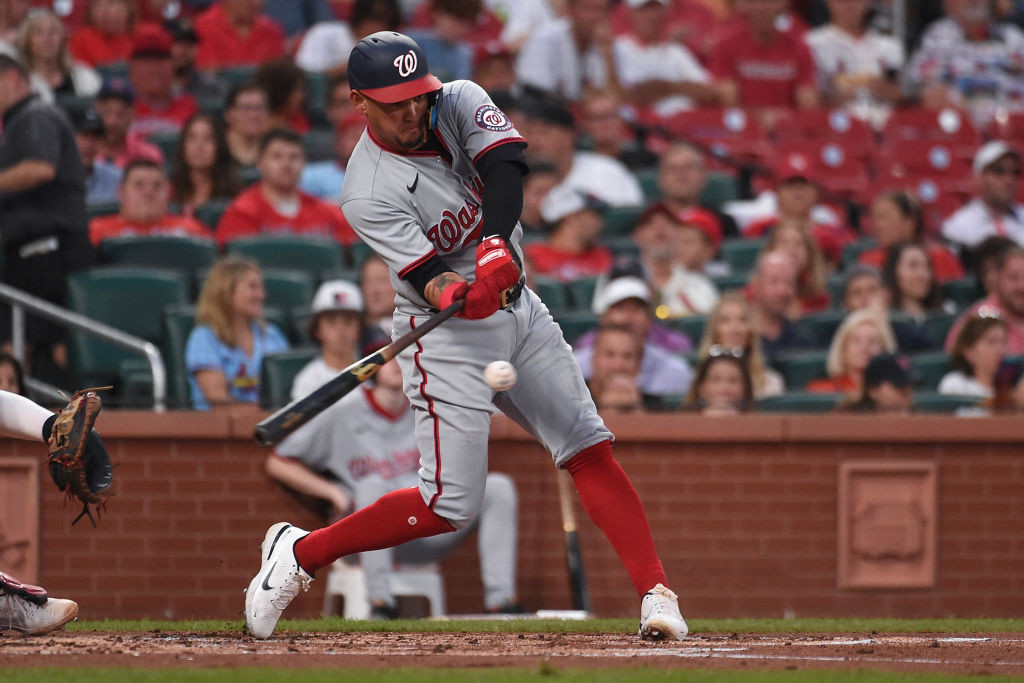 The Nationals roster, as currently constructed, is by no means loaded. It's littered with inexperienced players, plus a handful of experienced ones trying to bounce back from recent struggles. It's exactly what you'd expect the roster of a team that lost 107 games last year to look like.
Except in one peculiar way: Nearly every position on this roster seems to already be locked up, which could make for a strange spring training.
Most 100-loss teams come to camp with a host of spots up for grabs. There's always going to be a competition for one or two rotation jobs, at least a few places in the lineup and most definitely a bunch of bench and relief positions.
But look at the Nationals right now, and you'll quickly realize there isn't that much that still needs to be decided.
Eight of the nine everyday players are probably set in stone already: Catcher Keibert Ruiz, newly signed first baseman Dominic Smith, the young middle infield combo of Luis García and CJ Abrams, new third baseman Jeimer Candelario, outfielders Lane Thomas and Victor Robles, plus Joey Meneses (whether he winds up in left field or as designated hitter).