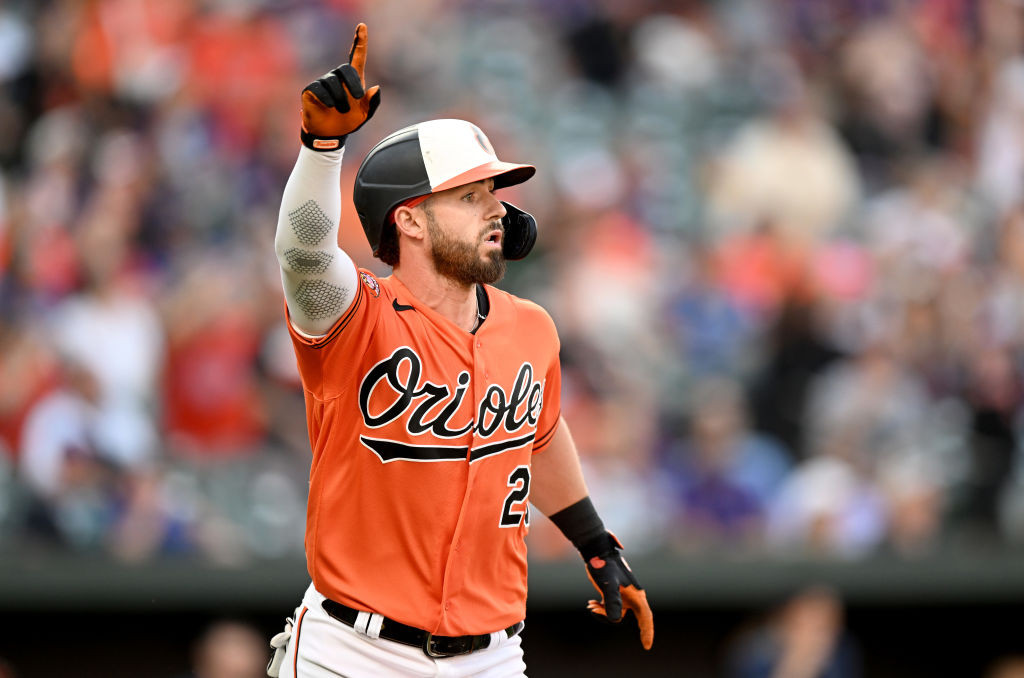 The Orioles allowed media inside yesterday's workout at Camden Yards for a 90-minute period that didn't reveal much in the way of news.
Four players who weren't on the 28-man roster participated: Relievers Mike Baumann and Bryan Baker, outfielder Ryan McKenna and catcher Anthony Bemboom. Don't stop the presses, but they could comprise the taxi squad or at least a portion of it. One or more could be chosen to the 26-man roster for the Division Series.
"Postseason baseball. As a lover of the game, it's really awesome to see the game played at a high level, and especially being a part of the team," McKenna said.
"Whether they activate me or not, I'm going to be rooting for the guys and doing everything I can staying ready. And when the time comes if they need me, I'll be ready and just enjoying the experience, as well."
McKenna wasn't with the club for the two clinching celebrations and barely missed the second after the Orioles optioned him Sept. 27 and reinstated first baseman Ryan Mountcastle from the injured list – one day before they won the American League East.